Before stating how to become a medical assistant let us briefly describe who exactly it is. The specialty of a medical assistant is a good start in the field of healthcare. It is a specialist who works in cooperation with nurses and doctors and whose responsibilities at work can be subdivided into clinical and administrative.
The range of clinical duties involves assisting with patient examination, applying injections or medications as was prescribed by a doctor, monitoring patient's vital signs and studying a medical history, and also sterilizing medical supplies and instruments, and disposal of medical waste.
Administrative duties are those that support the processes within a medical office. They include updating and maintaining patient files and other medical records, scheduling patient appointments, assisting with medical billing and correspondence, and filing insurance claims.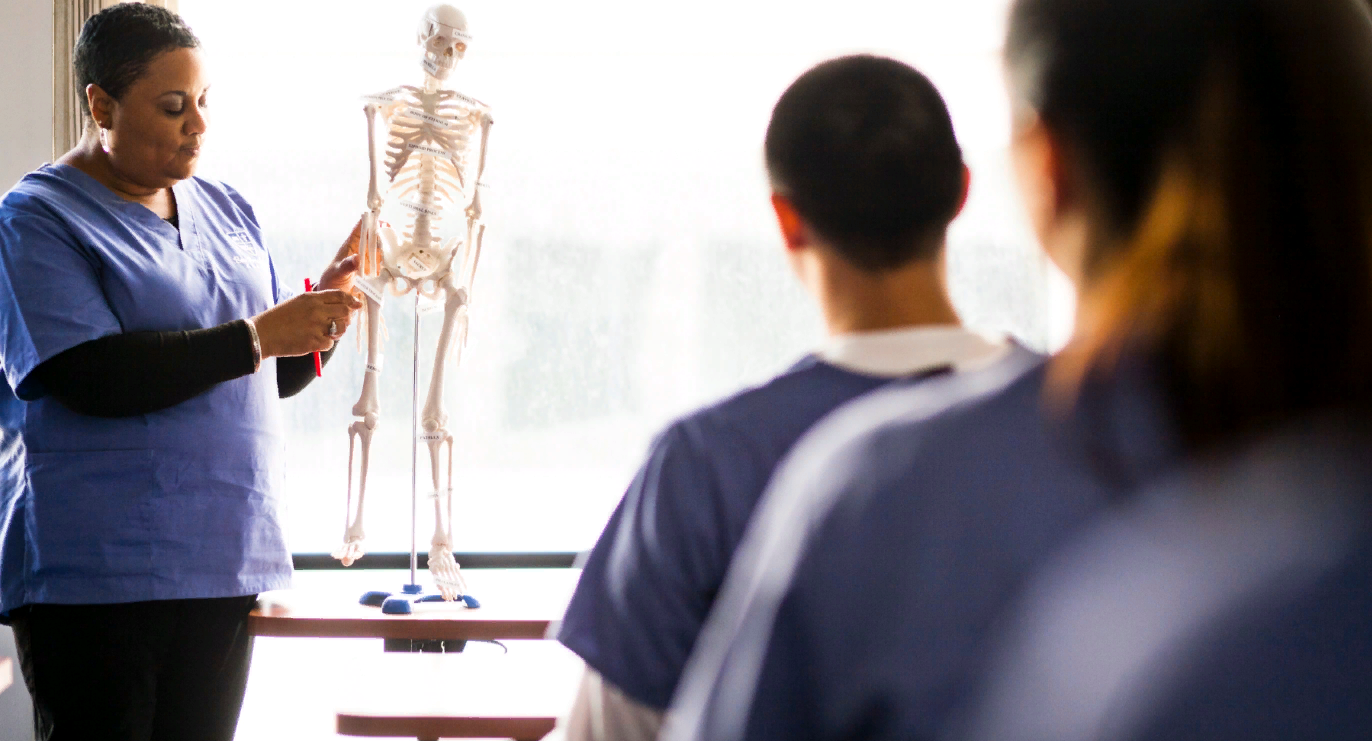 Apart from that several personal qualities definitely will do for you. Among them are:
Empathy – if one gets into a hospital, it is usually tightly connected with stress and fear. Your empathy is what will help patients feel more confident in such a situation.
Attention to details – from time to time you'll have to perform a variety of tasks within a short period of time. That's why it is so important to keep all of them under control.
Communication skills – as it becomes clear from the name of this profession, the major feature you are going to carry out is to assist. It implies working in a team of healthcare providers where the whole process of communication is perfectly clear and unambiguous.
How Long Does It Take to Become a Medical Assistant
Frankly speaking, it is quite possible to land your first job right after high school, just having a school diploma or GED certificate. But in fact, most employers welcome graduates of training programs in medical assisting. The standard duration of these programs varies from 10 months to 2 years.
It is possible to go through them in junior colleges or vocational-technical schools, and also they are available in on-campus, online, and mixed forms.
If you want to become a Certified Medical Assistant after graduation, adhere to a program accredited by a nationally recognized certifying body: Commission on Accreditation of Allied Health Education Programs (CAAHEP) or the Accrediting Bureau of Health Education Schools (ABHES). It is a requirement of the American Association for Medical Assistants.
In general medical assistant training programs are a combination of basic theoretical programs and practical studies in laboratories. As it derives from your future obligations, training programs embrace both clinical and administrative practices, such as human anatomy, first aid techniques, medical terminology, medical coding and insurance processing, medical record managing and conducting related correspondence.
Is Any Certification Required?
Whether you will need certification in the process of how to become a medical assistant or not, depends only on your future workplace.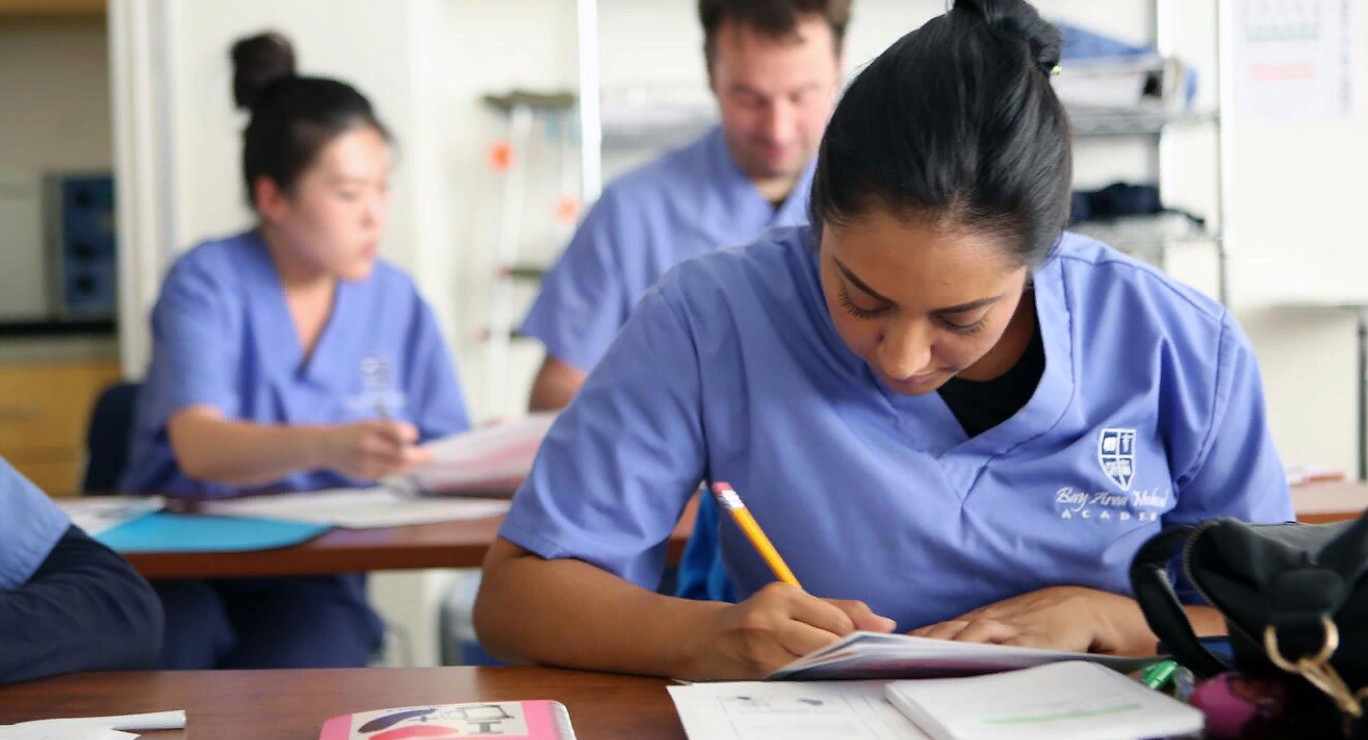 Providing that your employer expects you to acquire it, bear in mind that the two most popular and respectable exams for obtaining certification are Certified Medical Assistant (CMA) and the Registered Medical Assistant (RMA).
Both of them examine your knowledge of key medical subjects like anatomy and physiology, pharmacology, medical terminology, and legal compliance.
And remember, that even if certification is not an obligatory element on your career path, anyway, it is a powerful means of boosting your range of opportunities and increasing your credibility.
Does a State Influence a Process of Getting a Job?
Not only certain medical offices but also states as a whole can have their own conditions of a medical assistant's career.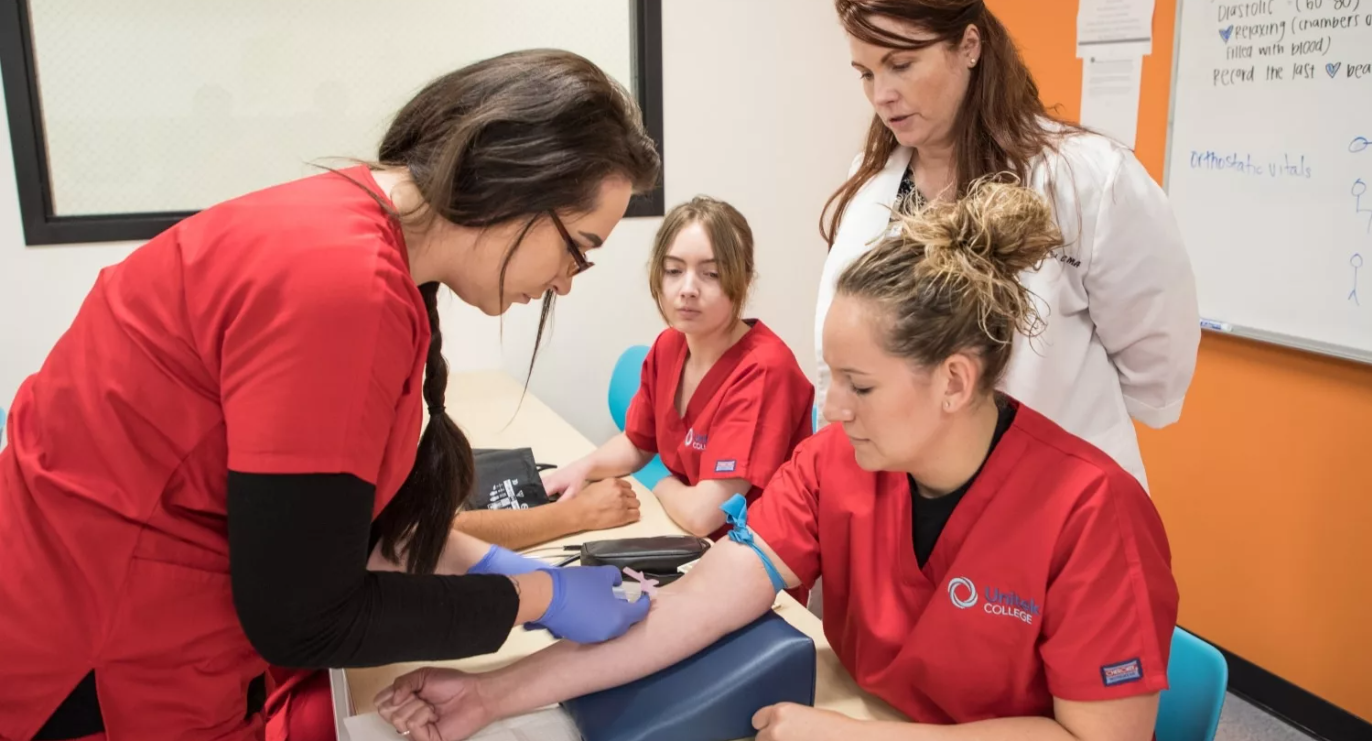 For example, the Medical Board of California requires local medical assistants to complete a training program to earn the right to administer medication by intramuscular, subcutaneous, and intradermal injections or perform venipuncture or skin punctures.
The program must cover no less than 10 hours of training and successful administration of no less than 10 injections of each type of skin test under careful supervision.
In other cases, a certain state can vice versa forbid a medical assistant to perform some kinds of procedures. For instance, in Montana, medical assistants are not allowed to carry out any invasive procedures, including injections (other than immunizations), unless they are under the strict guidance of a physician or podiatrist. Besides they are also not allowed to administer blood products by intravenous line.
Resume
A resume and cover letter are things that create the first impression of you. That's why you should pay much attention to them. They should be laconic but at the same time provide ample information.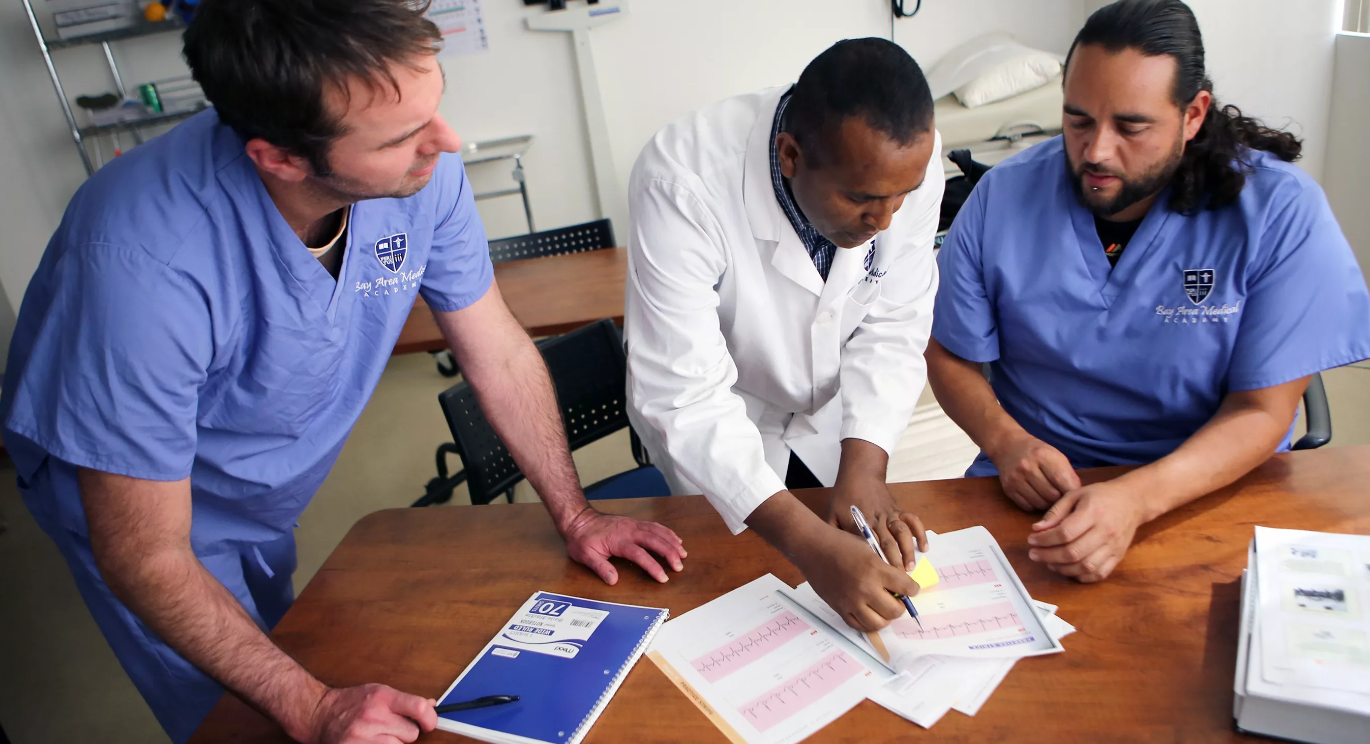 When you describe the gained experience, skills, and knowledge, use special keywords typical for the field of healthcare. They will mark your professionalism and knowledge of the topic.
Take care of customization of your replies on each and every vacancy – it is obviously more time-consuming, but sufficiently increases your chances to land a desired job. A personal approach always helps you stay out of the common line and demonstrates your sincere interest.
So try to avoid common and trivial phrases. To make it easier you may search for information about a company beforehand to define what attracts you most about it.
How Can I Find the First Job?
The major thing you should remember when thinking of how to become a medical assistant: use every opportunity. Try to think outside the box.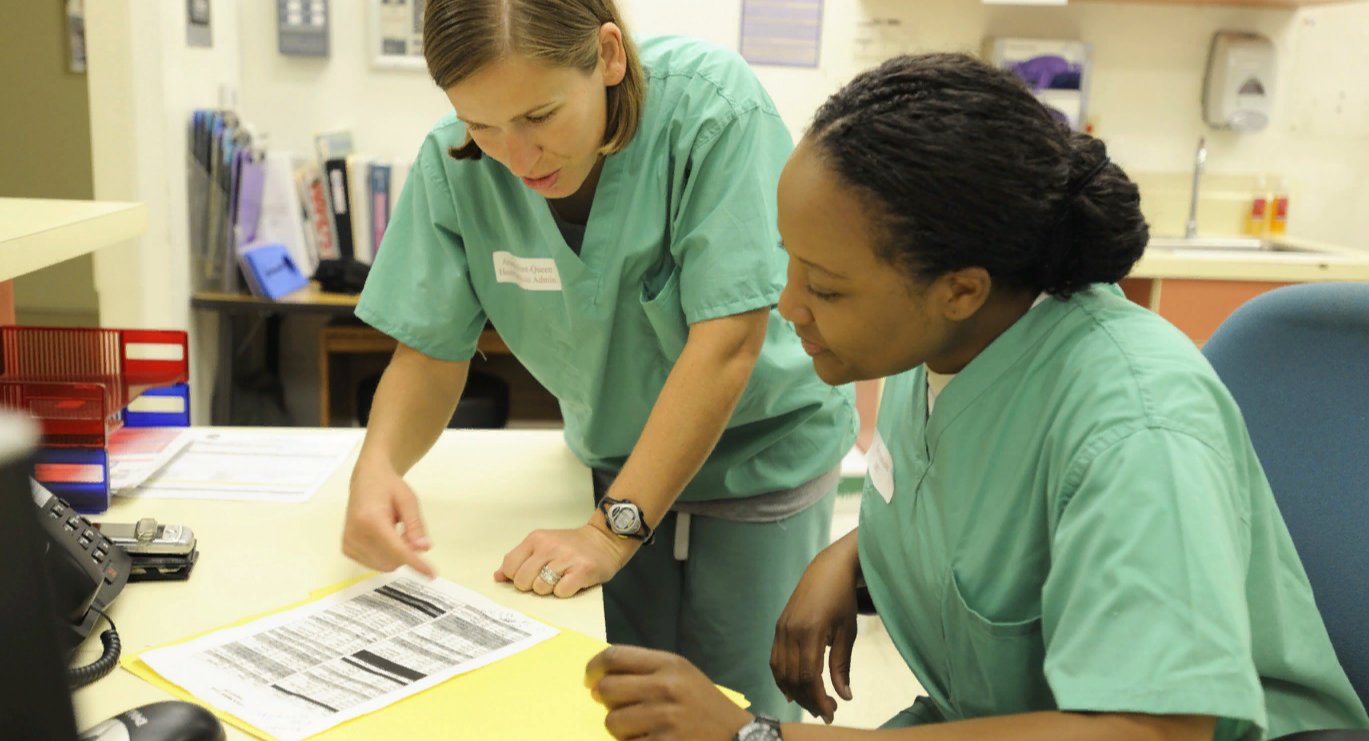 The most well-known way to find a job is of course the most popular websites posting the vacancies, like Monster.com or Indeed.com. But apart from them, you can send copies of your resume and cover letter directly to physician's offices and general care clinics situated near the place where you live.
And what's more, expand your searches too narrowly focused specialists such as podiatrists, chiropractors, or obstetricians.
Perhaps, it would be an optimal way to start from a job with a smaller facility to promote to the desired position later. And of course, don't disregard the opportunities of the school where you got the education.
Check what resources of job placement it has and maybe join your local AAMA division. It will help you to become a part of a professional community and establish a network of useful relations.
Video: How to Become a Medical Assistant
In this video, you can watch amazing things about how to be a medical assistant student in college.
The Interview
And finally, when all the previous stages are over, you are invited to the interview. It is in fact the entrance to the job of your dream. But this situation is ambiguous: a great interview is almost a ticket to the job you pretend on, but several inappropriate answers can close the doors for you.
That's why it is so essential to be completely prepared. All the potential questions can be roughly divided into hard skills questions, practice-specific questions, and cultural fit questions. Some of the possible questions are:
What procedures have you assisted with?
What difficulties and challenges have you faced already?
How do you resolve conflict situations?
What features do you have that make you suitable for this position?
Are you CPR certified?
Which of the assignments you completed was the hardest for you?
Are you capable of working with multiple tasks?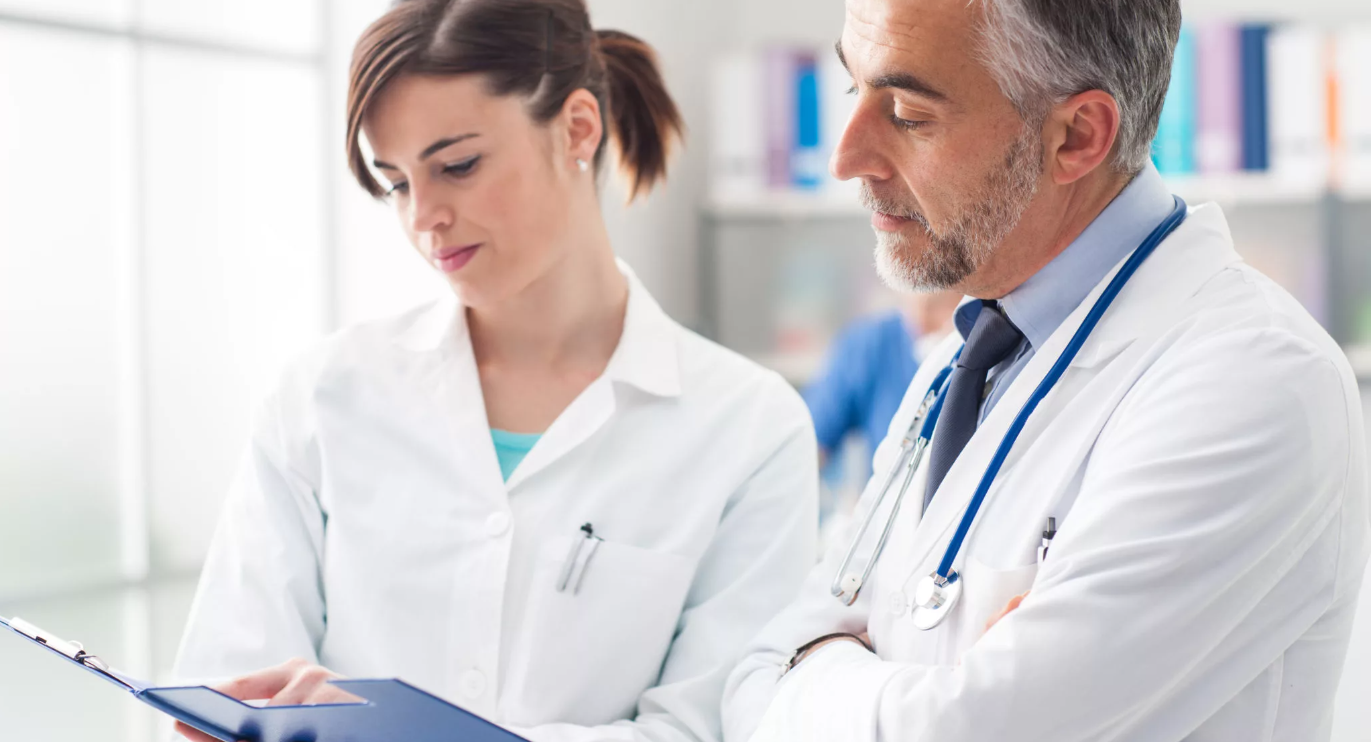 Remember that an interview in real life is always unpredictable and these questions are the only samples. But questions and answers are not the only part of the interview.
Your next task is to present yourself as effectively as you can. Dress professionally, watch your posture and make proper eye contact. Speak using professional language and without too bulky constructions.
As the interview comes to an end, shake the interviewer's hand, express a hope to meet again, but avoid looking too pushy. And what's the most important, stay confident no matter what. Always believe that your personal way in terms of how to become a medical assistant or an EMT will be stable and successful.