First of all, let's clarify who an anesthesiologist is. An anesthesiologist is a qualified professional who is responsible for anesthesia in any type of surgical intervention and pain, shock, or post-traumatic conditions.
This specialist is in charge of benign outcomes for a patient at all levels: applying optimal narcosis before the procedure, monitoring the patient's state during the operation, and taking care of safe recovery.
How to become an anesthesiologist and how long does it take? You can find an answer to this question below. If we describe this profession with one word, this word will be «stress resistance». It is the core element.
To get into this sphere you should really be resilient to stress because every day anesthesiologists have to face situations when it is necessary to take serious decisions within a short period of time. Other significant features of an anesthesiologist are:
A doctor is to react immediately to any shifts in a patient's condition and stay cool.
An approach to the treatment of every person is expected to be fulfilled with a complete examination of a patient with every detail taken into account.
Anesthesiologists are constantly seeking methods to alleviate pain, that sometimes can be extraordinary and unexpected.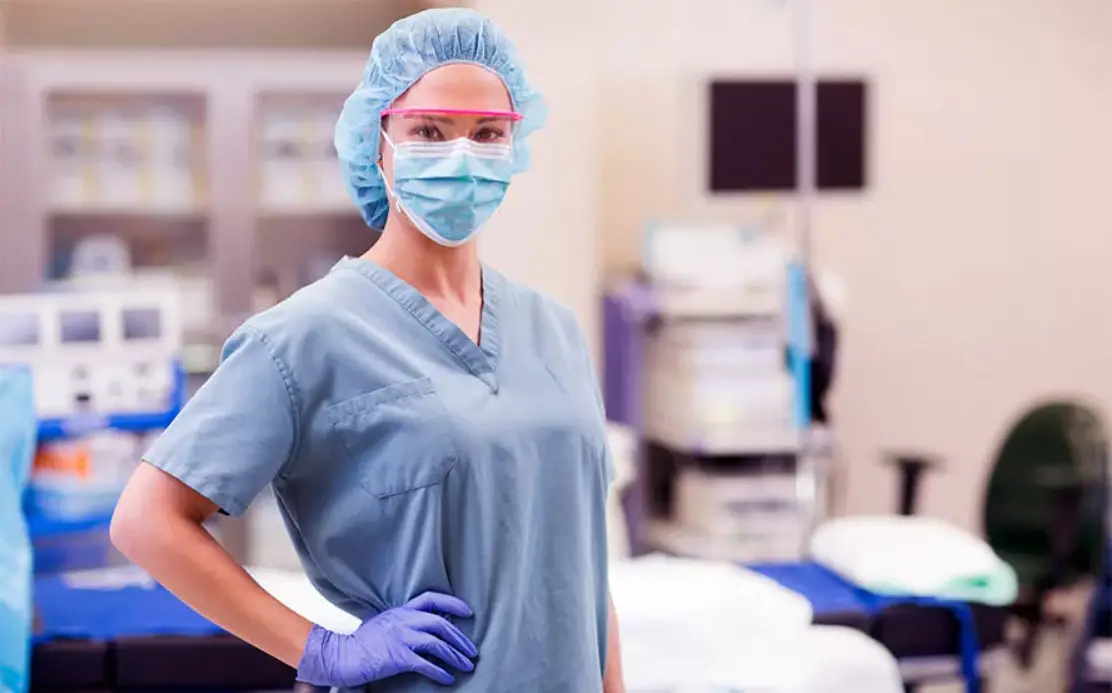 However, the specialist's obligation is not only to apply narcosis for a certain period of time. The range of crucial tasks arises.
To evaluate the overall condition of the body. An anesthesiologist examines the work of all the bodily organs and systems before drug administration. Their effectiveness depends on the received parameters.
To calculate the dose thoroughly. Age, sex, weight, state, and work of the whole body are taken into consideration. Every case is unique, that's why choosing a proper drug dosage is essential.
To keep a continuous track of vital signs during the operation. The specialist performs blood pressure monitoring, electrocardiography, auscultation of the lungs. The situation is corrected if necessary.
How Long Does It Take to Become an Anesthesiologist
How many years does it take to become an anesthesiologist? To start with, master a profession by getting a bachelor's degree. The most relevant course of study is obviously the one that is connected with medicine, like neuropsychiatric or neurobiology. This will provide you with a stable basis.
But you can also receive a degree in liberal arts and support it with several extra courses in physics, biology, and chemistry.
This period takes four years as a rule. The first two of them are articulated on basic programs. And the second half of bachelorhood, in case you chose the field of education close to medicine, is aimed at preparing a student for the next level, a medical degree. So the program becomes more specialized.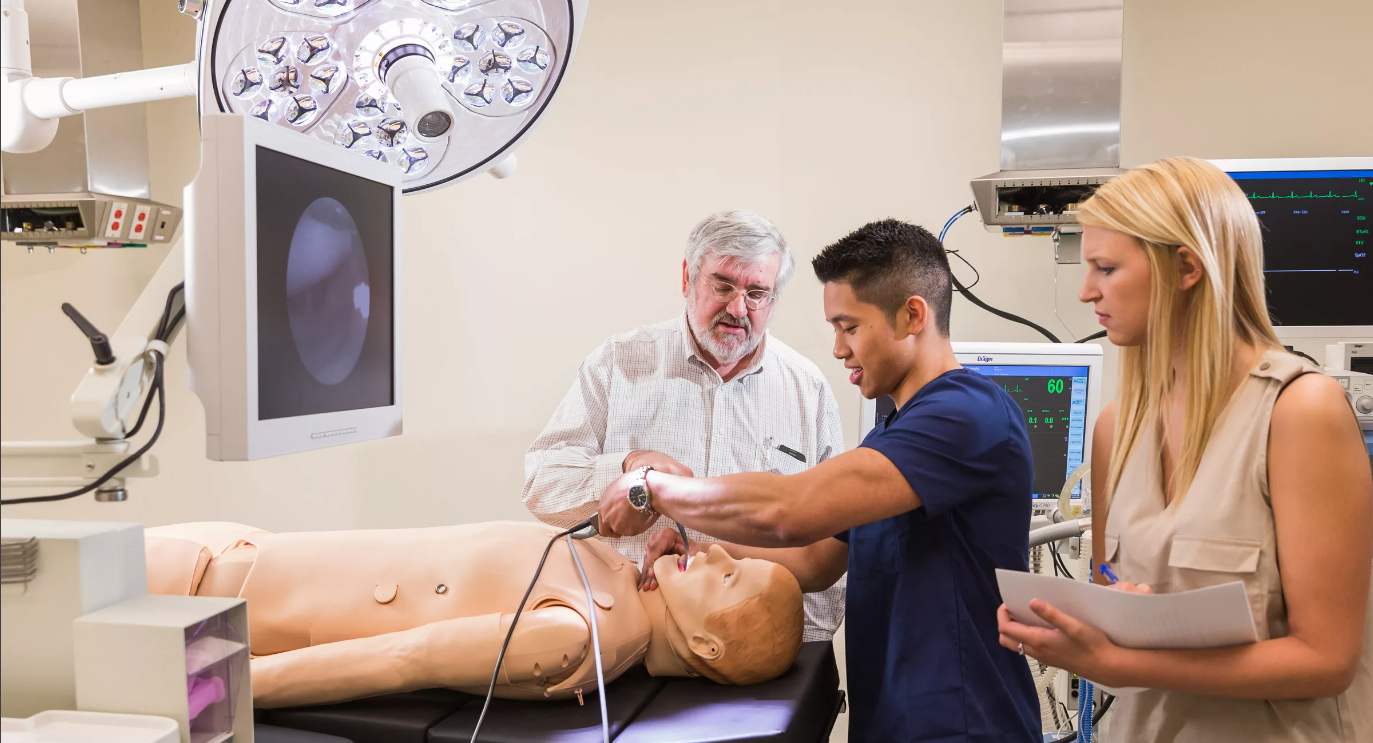 Level number two stands for medical school. Before being enrolled every student must pass the Medical College Admission Test or MCAT. It is a standardized, multiple-choice exam designed to evaluate a student's knowledge of science concepts, and also their ability to solve problems and think critically.
Learning in medical school takes four years. The first half of this stage is usually taken by comprehensive theoretical courses such as microbiology, biochemistry, physiology, and pharmacology. The finishing years are dedicated to clinical rotations.
The final step is taking part in residency under the control of experienced colleagues. Young specialists in the United States are connected with residencies through a national system called the National Residency Matching Program (NRMP). This period also lasts four years which are basically concentrated on practice.
How Many Years of School Does It Take to Become an Anesthesiologist
A little bit of calculations: bachelorhood, medical school, and residency take four years each, so the total amount of how long you will need to become an anesthesiologist is twelve years. Quite a usual number for a medical profession.
For those who are eager to reduce the time taken for education and start working there is an option of applying for a combined bachelor and medical school program, whose duration is six years.
Remember that fellowship in a sub-specialty and state licensure or a board certification are additional steps that you may take if you wish after the required program and they demand extra time.
Video: How to Become an Anesthesiologist
In this video, you can get information about the process of studying, an idea of what an anesthesiologist's job is, and other useful things.
How Does the Possibility to Have a License Look Like?
Then, to complete your career after getting the bachelor's and medical degree and residency, there is a possibility to get a professional license and certification. It is not obligatory but is a perfect option that will permit you to provide work at any place within the territory of the US.
You can earn certification with the American Board of Anesthesiology (ABA). It is a nonprofit organization responsible for maintaining the highest standards in the field of anesthesiology.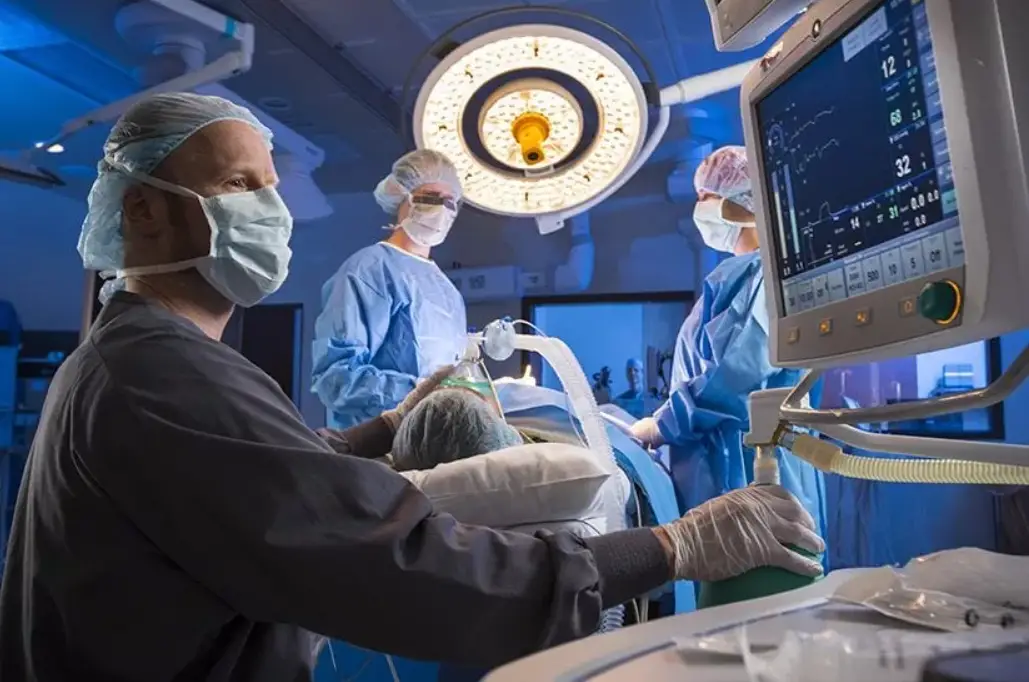 In order to receive the ABA certification, three exams are needed to pass:
The BASIC examination focused on the scientific basis of anesthesiology practice (taken after the second year of residency). Its major areas are pharmacology, physiology, anatomy, and anesthesia equipment, and monitoring.
The ADVANCED examination focused on clinical aspects of anesthesiology practice and covered the full range of topics (taken after the fourth year of residency).
The APPLIED examination consists of two components: Standardized Oral Examination (SOE) and Objective Structured Clinical Examination (OSCE). The first one is articulated on the process of communication with a patient: highlighting the key information, researching clinical history, the reaction in an extraordinary situation. The second one includes a variety of tasks to examine professional and technical skills.
The requirements for anesthesiologist licensure differ from state to state, but they generally involve a degree of doctor of medicine (M.D) or doctor of osteopathy (D.O), completion of a minimum of one year in a residency program, and passing licensing examinations.
The most well-known ways of receiving the license are the three-level United States Medical Licensing Examination (USMLE) and the examinations held by the National Board of Osteopathic Medical Examiners (NBOME).
How to Become an Anesthesiologist Assistant
An anesthesiologist assistant, or an anesthetist, is someone who works under the supervision of an anesthesiologist and who supports the carrying out of an operation. This is a good start for a career.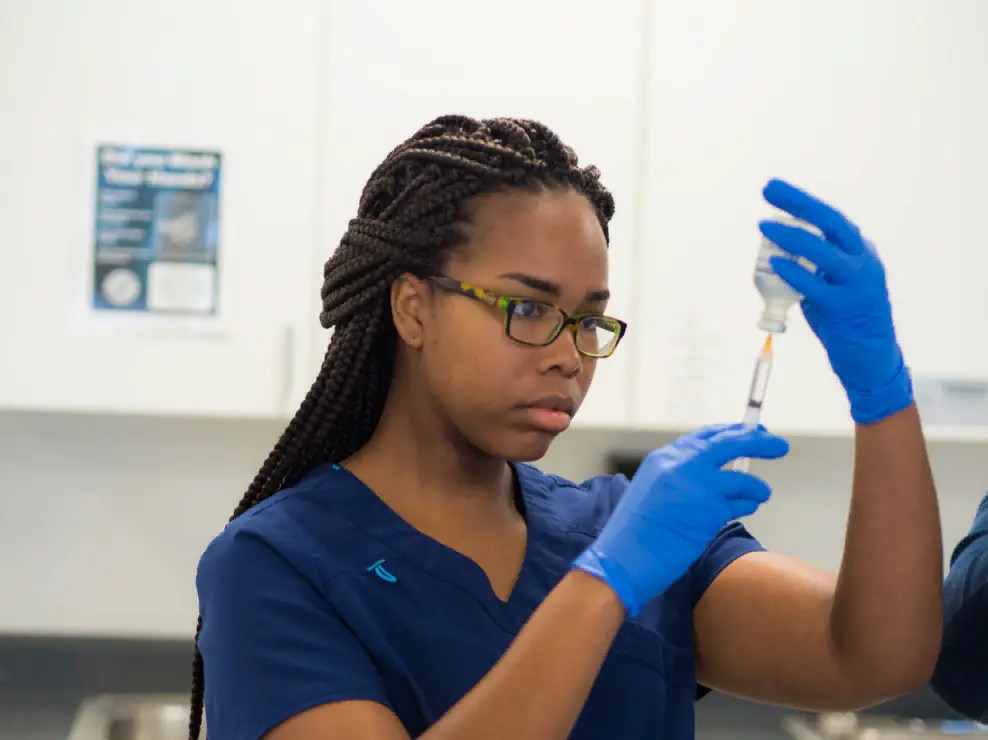 The sequence of steps is approximately the same as how to become an anesthesiologist. First, you go through bachelorhood, preferably the one with a specialization connected with medicine. Then take the MCAT or GRE General Test. Then you earn the degree master's and can get a certification from the National Commission for Certification of Anesthesiologist Assistants (NCCAA).
How Much is the Salary of an Anesthesiologist
Statistics show that the average salary for an anesthesiologist in the US is $379,365 per year.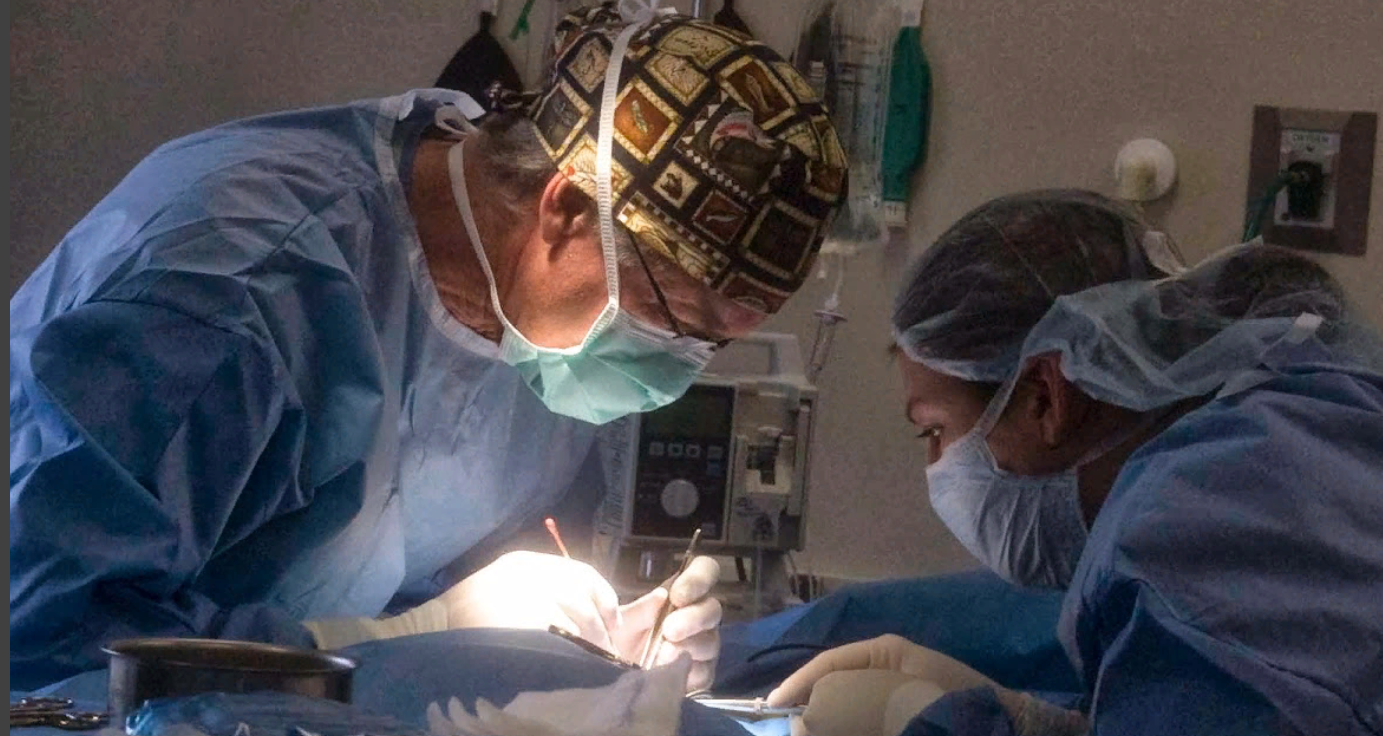 If we divide the average salary by the cities, the picture will be the following:
Philadelphia: $410,809
New York: $396,954
San Antonio: $389,405
Las Vegas: $388,712
New Orleans: $363,525
Orlando: $349,604
Louis: $338,035
Cincinnati: $311,880
How Can I Find the First Job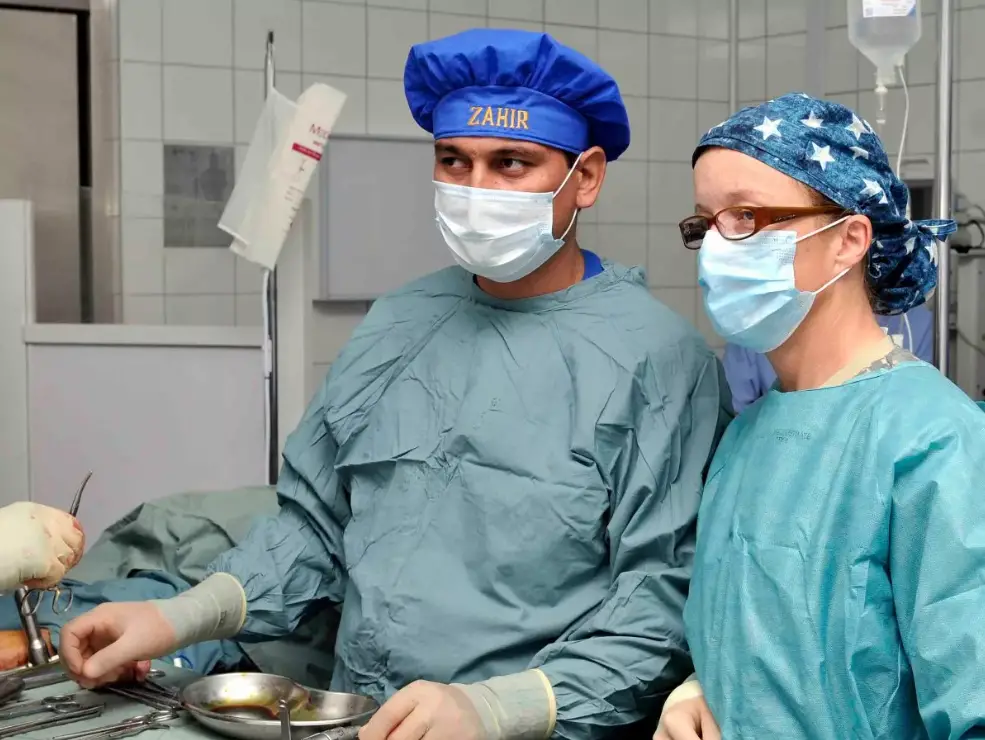 There is a demand for anesthesiologists in hospitals, doctors' offices, surgical clinics, and other healthcare centers. If you are brave enough, you may act offline and search for vacancies or send copies of your resume and cover letter directly to hospitals situated near the place where you live.
Or a more common way is of course using the powers of the internet. GasWork.com, for example, claims to be «the largest and most comprehensive anesthesia employment resource».
Gather the support of professional organizations. They will help you to build a network of professional relations. Let's say, the American Society of Anesthesiologists gives such opportunities as visiting a virtual anesthesiology career center.
In Which Branch Can I Specialize
Now you are aware of how to become an anesthesiologist.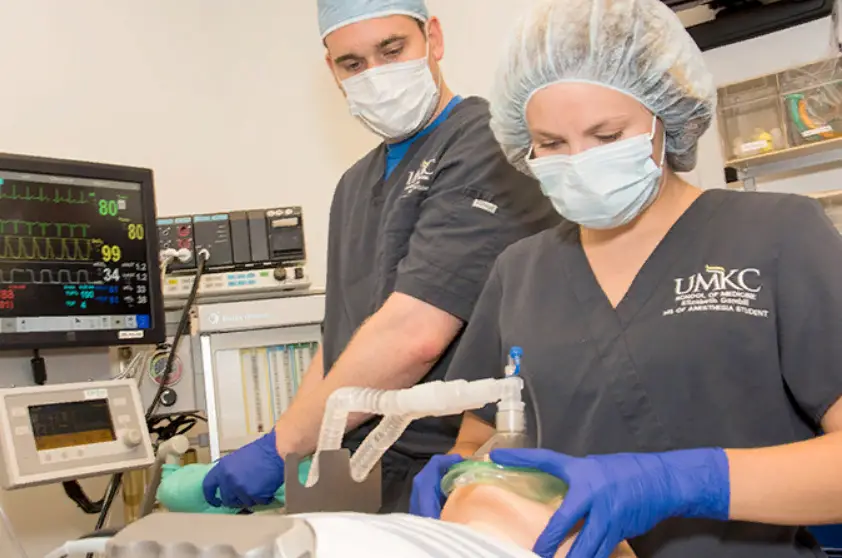 You can also go deeper as time goes on. Some of the niche specializations where you can find yourself are:
neuro anesthesia – connected with surgery of the brain, nervous system, and spinal cord
cardiac anesthesia-related to heart surgery
obstetrics – assisting during labor and delivery
pediatric anesthesia – administration of anesthetics for children
How Can I Learn More about the Profession
There are many professional organizations and associations in the sphere of anesthesiology.
Among them is the American Society of Anesthesiologists (ASA), the Association of University Anesthesiologists (AUA), the Anesthesia Patient Safety Foundation (APSF), and the Foundation for Anesthesia Education and Research (FAER).
All of these communities support those who are willing to learn more about the theory and practice of anesthesia and choose the path of an anesthesiologist. By the way, probably you have an interest in how to become naturopathic doctor then follow this link.