If you love to keep statistics and love numbers with all your heart, then you can direct this love to a useful career as an actuary. Actuaries evaluate the company's financial costs and try to minimize them. Most often, representatives of this profession are found in insurance companies, but their field of work is wide: corporations, government offices, banks, and so on. In the future, actuaries will become even more popular, because the insurance business is gaining momentum. The Bureau of labor statistics says that by 2022, the demand for actuaries will increase by 26 percent.
Becoming an actuary is not as easy and fast as it might seem. You will need a lot of patience and commitment to your work and goal. However, your efforts will pay off quickly enough. This job is very interesting and will give you a high salary. So let's look at how you can become an actuary.
How to Become an Actuary Without a Degree and With a Degree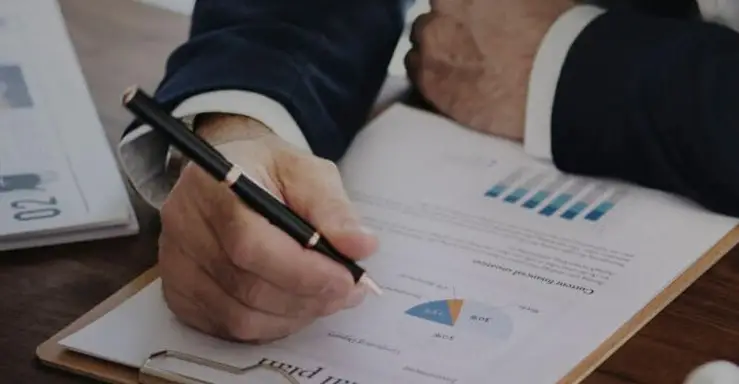 First of all, you will need to get a bachelor's degree. In general, this is not necessary, you can become an actuary without a degree, but still, we recommend that you do not miss this step on the way to your career, employers often pay attention to this. The narrow area doesn't matter much. It is useful to acquire skills in statistics and economics. Actuarial science and knowledge of how the business works will come in handy.
If your bachelor's degree does not contain any of the above subjects, then take them as additional subjects. These subjects will be useful for your actuary exam and work.
We also recommend taking several computer science classes, in particular those related to statistics and statistical programs. Actuaries should also have high communication skills, so it is worth attending courses related to this aspect.
Is it worth going specifically to an actuary? Yes, and no. There are positive sides and negative points. I recommend that you first get a degree in a general specialty. If you initially choose actuarial science, you should know that this is a very narrow specialization. This way you will cut off a lot of options to go to another job if you get tired of working as an actuary.
Next, you will need to pass two actuary exams. It does not matter in what order you will pass them, so choose the first one that you like best.
You need to prepare carefully for each actuarial exam. Many require three to six months to prepare, and this figure may be higher. There are ten exams in total, so you can see why I mentioned perseverance and patience earlier. Only 40-50 percent of applicants pass this exam. To complete it successfully, you will need to score 70 percent or higher.
In Canada, you may be exempt from certain actuarial exams, such as the P and FM exams. You must take special courses for good grades. These courses are offered at a college or university. These institutions must be accredited by the Canadian Institute of Actuaries. In the US, there are no concessions.
The difficulty of exams is also that you can only write them twice a year, so you will not be able to quickly skip the entire series.
There is also a positive side to this: you can already get a job as an actuary during the exams. But it will not be easy for you to combine work with study, since these exams require serious preparation, which takes a lot of time. It is quite difficult to maintain a balance between school, work, and family. Therefore, make planning, learn how to properly handle the time available to you.
All Details of Actuary Exams
Work during the exam. You don't have to qualify fully to become an actuary, so you don't have to wait agonizingly for your first earnings. At the primary level is enough to have two or three exams, and you will be able to start his first job as an actuary. No one will allow you to make important business decisions, you will not be able to choose methods or lead a financial project team. Basically, you will find technical work.
Exams are unlikely to teach you how insurance currently works in the global economy, so work at this stage is important. It is unlikely that someone will give an important project to an actuary who does not have at least scanty experience in this field.
What if you don't pass? There are many reasons why not everyone will want to pass absolutely all actuarial exams. It may be a lack of time, fatigue, or frustration with working as an actuary. Although many employers insist on writing exams until the actuary gets a full-fledged qualification.
Before we talk about this in more detail, we should tell you about the availability of actuary levels:
For this level, it is enough to pass seven preliminary exams plus meets a few minor requirements, which we will talk about later.
This is a fully qualified actuary. To do this, you need to pass three additional exams in addition to the first seven. These three exams are called fellowship exams.
If you decide to stop taking exams at the Junior specialist level, you will be able to continue working as an actuary. These people have the following name: career partners. If you quit writing exams before getting an associate level, you may forget about your career as an actuary. Although even in this case, the employer can leave this position for you, but this does not make sense, because it is easier to give a job to someone who wants to continue to receive qualifications. It improves the company's performance.
How to shorten the exam process. There are many advantages to shortening the process. This increases the probability of your passing to the final and you will not be disappointed in the work of the actuary. Your salary will increase rapidly with each exam you pass, and your stress will decrease. You will also be in a good position for promotion at work. Only one thing stops us here: few people pass the exam the first time. Let's look at the typical mistakes of candidates.
It's not about the candidates ' intelligence. These people came prepared, just as you will. But not everyone knows how to properly prepare for actuarial exams, and many simply postpone their studies for later or allocate insufficient time for it. This is because actuarial exams are quite a long process, and it is easy to postpone the learning process for later or push it aside when some other important activities appear in life.
One way to prevent this is to create or search the Internet for a step-by-step action plan to prepare. This way you will be able to prepare for the exam more effectively and learn how to allocate your time correctly. Moreover, it is useful to learn all the methods of preparation before the first exam, so it will be easier to pass even it. You will learn the mistakes of those people who passed before you and will be able to prevent them. Therefore, to pass actuarial exams quickly, you need to carefully approach the subject.
Further Steps In Becoming an Actuary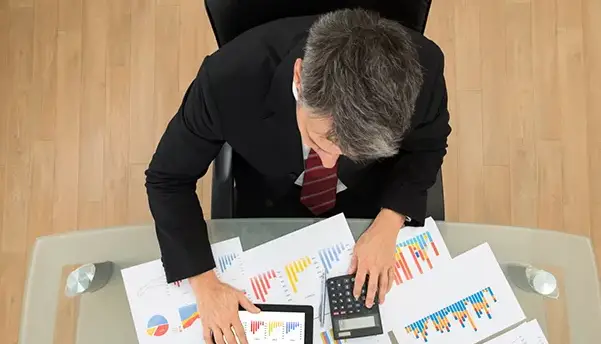 Improve your technique and programming skills. As I mentioned above, you should take programming courses during your training. This knowledge will be useful to you in your actuarial work. First of all, learn to be good at Excel. You need to know how to use data filtering and sorting, use conditional formatting, and many other useful features. All this can be studied online, but it is better to experience it for yourself. You can also use programming. First, learn VBA. You need it to automate the process of working with tables and documents. This is a huge time-saving in the process of your work. You can also learn other programming languages. employers highly value employees with high technical skills. The chance to get to a good place will increase significantly after learning programming languages.
Complete an actuarial internship. Before you complete your training, you will have at least one actuarial practice. The actuarial practice itself is not easy to find, but there are other related positions that will give you the necessary experience and improve your resume. Choose a place associated with the analysis of data, management of the financial risks, and investment companies. You can also choose any position in an insurance company to begin to better understand how insurance works and everything related to it.
In order for you to pass the internship, you need to pass at least the first exam and find a flexible schedule. If you are lucky, you will be able to complete an internship at your place of residence. Try not to be picky and accept any job in this field. Any actuarial or related work will increase your chances of becoming an actuary in the future. You will also be able to understand whether you like this job or not. It is better to know this in advance than later regret the time spent.
To take a leadership position. At this stage, you will confidently start moving up the career ladder. You will get higher and higher positions over time, and your salary will increase accordingly. In some companies, you will need a full-fledged qualification for your first managerial position. In large companies, you can take it without passing all the exams, which allows you to get managerial experience even at the initial stage of training.
How Long Does It Take to Become an Actuary
We've looked at what steps you need to take to become an actuary, but how long does it take? After all, time is the most valuable resource in our lives. It will take you seven to ten years to become a fully qualified actuary. To get a bachelor's degree, it will take much less time: from three to five years. For all ten exams – from seven to eight years. Exams can be written while you are completing your bachelor's degree, which will speed up your career development process.
Use our advice, go to the goal you set and you will succeed. It is quite difficult to become an actuary, but in this article, we have considered all the subtleties of this path, which makes it much easier for you.
VIDEO THAT WILL HELP YOU!