If you dream of becoming a bartender, you should remember one thing: each state has its own requirements for a representative of this profession. In this article, we will look at the most popular States where you can train as a bartender and continue to work, receiving a good salary. Choose the state that suits you best and start your career there.
How to Become a Bartender in NYC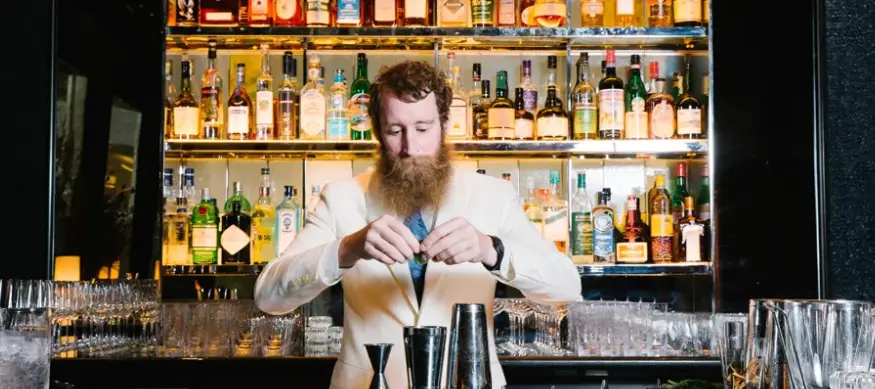 In New York state, there are no special rules that may require a bartender to have a license to sell alcoholic beverages. But remember that no matter what the state laws are, employers can still ask you to take the necessary courses.
Management for alcohol in the state of New York provides its own educational programs to the bartender. This is a course that teaches you the legal aspects of selling alcoholic beverages, teaches practical skills, and warns you against selling alcohol to minors or very drunk people. Although the certificate obtained at the end of these courses is an honorary document, it is not required. The minimum age for obtaining a bartender's license is 18.
According to state law, you must not have any criminal record for serious crimes, or you must have a special certificate that will allow you to get a job. It is not a bad idea to have a driver's license or other identification document, communication skills with any type of people, patience, and knowledge of the basic set of the most common cocktails and drinks.
Attending bartending school is a very useful thing at the start of your career. I will tell you about three of the most popular schools in New York that provide an excellent education.
New York Bartending School
This is the most popular place to take courses in the entire state. At the end of it, you will know the preparation of all the main cocktails. During the course, you will practice at the bar. Classes are held every Monday. You will not feel loaded and will be able to learn at the pace that is convenient for you. The price of this course is 395 dollars.
ABC bartender school
This school is nationwide. Schools with this name are located in a large number of States, such as Miami, Dallas, Atlanta, and so on. The owner of these schools, Tony Sylvester, has a decent reputation and conducts bartending courses with success since the late seventies. Graduates of its courses are placed in the best institutions across America. Its courses are relatively inexpensive, only 199 dollars.
School Of American Bartenders
It is located in the heart of New York City, near the famous Madison Square garden. It is easy and easy to get to it from any corner of the city, transport to this place goes from everywhere. You are offered a full course that includes 40 hours of classes. It will fully prepare you for the profession. You can choose between a full-time or part-time program. Depending on your choice, you will study for either one week or two. You can also create an individual schedule, thanks to the flexible program that this school provides. The price of the courses depends on the program you choose.
How to Become a Bartender in CA
In California, a bartender or waiter does not have to have a license to sell alcohol. Although, as with New York, employers may require you to complete training. In California, there are two-course options: the LEAD program and the alcohol serving program.
LEAD is free, it takes four hours to complete, and you can even complete it online. But the second-year materials are much more useful for a novice bartender. This course can also be taken online. It is more in-depth and gives more useful skills than LEAD.
In order to be a waiter, you must be 18 years old, but you can only work in a bar from the age of 21. You will need a driver's license, communication skills with customers of any kind, properly selected shoes that do not slip, and knowledge of all the basic cocktail recipes.
How to Become a Bartender in GA
In Georgia, as in the previous states we have named, you do not have to have a license to work as a waiter or bartender. But, as mentioned earlier, many employers still look at its presence here.
Online courses in Georgia at the end give you the necessary certificates that will prove that you have mastered the basics of bartending. They will fit perfectly into your resume and increase your chances of getting a job. The most popular courses are offered by Serving Alcohol. They are inexpensive and take up a small amount of time, unlike other courses in the state.
To get a bartender's license in Georgia, you will need to pay no more than ten dollars. Remember that not all employers require a license, so you may not need one.
The minimum age at which you are allowed to serve various alcoholic beverages in Georgia is 18 years. You will also need a driver's license, experience in communicating with people, special non-slip shoes, and knowledge of the main types of mixing drinks.
How to Become a Bartender in MA
In Massachusetts, there is also a rule that a bartender does not have to have a license to work, although even here many employers will require that someone who is looking for a job at their bar has completed the course.
If you decide to get a license, you can easily get such a course without leaving your home. Online courses for bartenders also exist in this state. The courses are conducted by a well-known company Serving Alcohol. You can also go to full-time courses by applying for a convenient one.
According to information provided by the National Institute on alcohol abuse and alcoholism, you must be 18 years old if you want to get a job as a bartender in Massachusetts.
If you have any questions or need more information, you can contact your local city clerk's office or visit the website of the Massachusetts liquor control commission.
How to Become a Bartender in Oregon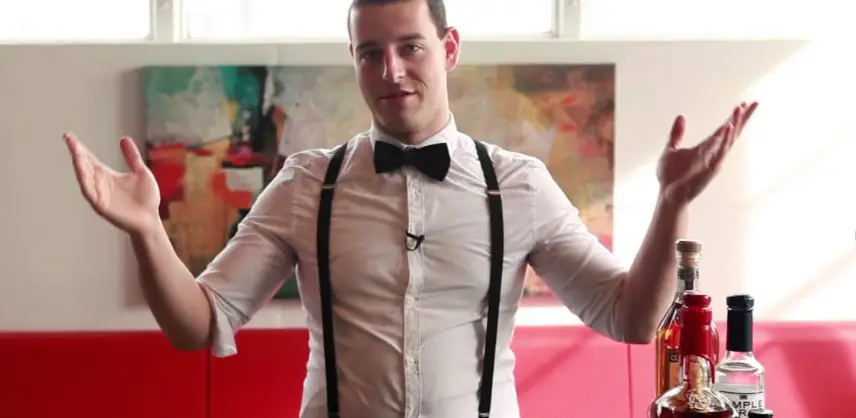 In Oregon, all bartenders must be trained, because according to state law, no one will allow you to work with alcohol without appropriate courses. We will tell you how to get a certificate to get a job as a bartender.
This process consists of two stages: applying for a license and taking a special course. To start, you should check their qualifications in the application of the Oregon Commission for the control of alcohol.
Next, you print out two copies of the application you have already filled out. One copy is sent by you to the alcohol control commission along with a check for $ 23.00. And the other one will stay with you until you get your permission in the mail. Applications are not submitted online, or you use regular mail or come to one of the commission's offices.
Then you check the status of your application on the commission's website. If you do not find your name in the lists after a week, contact the commission at this phone number: (503)872-5200.
Then your search for a class either online or face-to-face. Prices in Oregon for training are very diverse. For personal visits, there is a special calendar on which you will be able to choose the month and the exchange rate.
You must complete the test for permission to study within 60 days, after which your name will be placed on the list of those who passed the test. If you are not in time for 60 days, you will have to contact the commission. If a week has passed since you completed the test and your name is not available, you will have to call.
You are only allowed to change your permit if it has not expired yet. Otherwise, you will have to start all over again. You can also change your permit if you lost it, had it stolen, or changed your first or last name. The cost of such a shift will be $ 5.
To change a permit, the same actions are applied as for submitting the first application. You also print two copies, only now you send a check for $ 5. If you have taken Alcohol Server courses in the past 7 years, you can take a new course to update your license.
You can sell alcohol from the age of 21, and for those who want to be younger, there is a set of rules. Here they are:
If you are already 18 years old, you can get a permit for so-called underage service. You will be able to sell alcohol in public catering restaurants, but not in specialized establishments. You can enter restricted areas to pick up a customer's order, restock supplies, disassemble tables, or deliver food. You are not allowed to work at the bar or mix cocktails. As soon as you turn 21, all bans are lifted, starting from your birthday.
How to Become a Bartender in AZ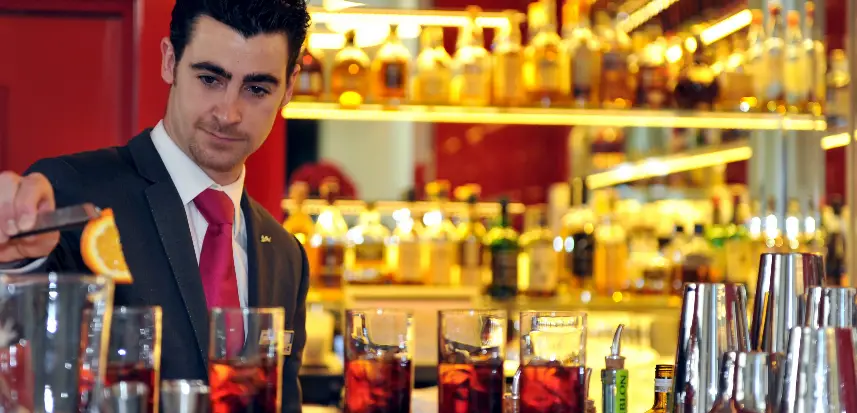 There are no special rules in Arizona that require a license if you want to work as a bartender. Some employers will still ask you to take training, and this is completely normal. If you are still required to have a license, the best courses in this state are to obtain a basic certificate of completion under section 4. You can find all training providers in Arizona in open access on the Internet.
You can work at a bar in Arizona not from the age of 18, but from 19. You are also required to have a driver's license or other identification document, communication skills, properly selected shoes, and basic knowledge of beverage recipes.
How to Become a Bartender in NJ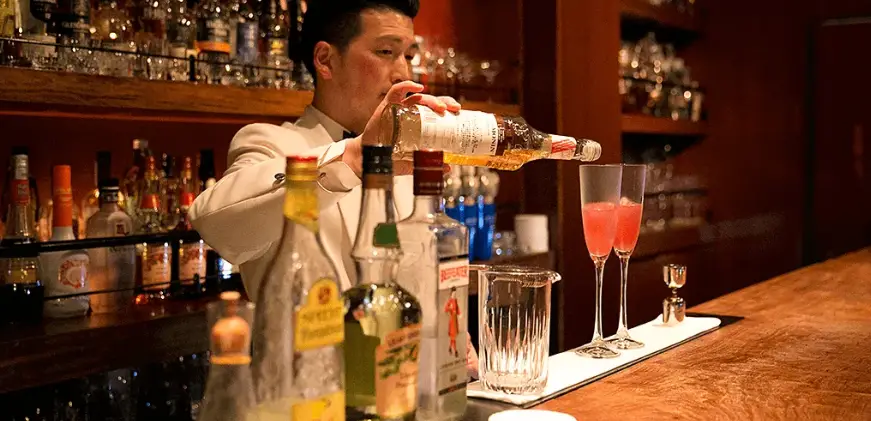 In New Jersey, a bartender does not have to have a license to work with alcoholic beverages. However, some municipalities may require you to have a bar card. The application for such a card is submitted at the location of the place of work in the local police department. Therefore, before applying for a job in any district, you should contact the local police department to clarify the requirements for a bar card. The minimum age for a bartender in this state is 18 years.
In order to sell alcoholic beverages, you need to be deprived of a criminal record that is associated with any kind of moral turpitude. If you have it, you should contact the department to get permission for rehabilitation. Even if you get this permission, you will have restrictions on working with the bar.
Among other requirements that you can use: ID, ability to communicate with people, ability to stay at work for a long time without stress, and knowledge of recipes at least at a basic level.
How to Become a Bartender in Indiana
In Indiana, anyone who has a professional duty to deal with alcohol must get a license. There's a catch: the Indiana government has made the licensing process as confusing as possible. Let's figure it out. To begin with, there are two types of permissions: limited and unlimited. The first can be obtained by young people aged 19 and 20 years, and the second from 21 years and older. You pay $ 45 for the receipt and it is valid for three years. It is important to get a license within 120 days from the date of employment. All teenagers must complete a training program conducted through the excise police district before applying for a permit.
For future bartenders, there is a free online training program that meets absolutely all requirements.
There are two ways to get access to free training: you can take it during the application process for a permit, and after applying, when you get a permit. After completing the course, you submit an application to the Indiana Alcohol and tobacco commission with all the necessary documents.
What you can and can't do for an employee with a limited license:
Alcoholic beverages are served under the supervision of a fully licensed employee.
You can't work as a bartender.
You can't mix cocktails.
It is possible to work only in the family areas.
You can decorate the drink that the bartender prepared, and pour wine to customers at the table.
Drinks cannot be served in billiard rooms, slot machine halls, or in the stands.
You can serve drinks at a banquet, but not at the bar itself.
Everyone who has reached the age of 21 will also have a training program for certification. After training, an application is submitted to the local department for an unlimited permit for the next three years.
How to Become a Bartender in Colorado
Basically, in Colorado, employees are not required to have a license to sell alcohol. But there are exceptions: if you are an employee of a wine store with a tasting service if you are employed in an institution that is registered as violating the rules. Also remember: employers may still require you to have a license.
To obtain a license, the institution where the new bartender is employed provides him with full training for 90 days from the moment of employment. Your employer will notify you about it in advance. You will have two hours of study time and a test to complete with a score of 70 percent or higher. You will be re-certified every three years. Working as a bartender in Colorado is allowed at the age of 18.
How to Become a Bartender in PA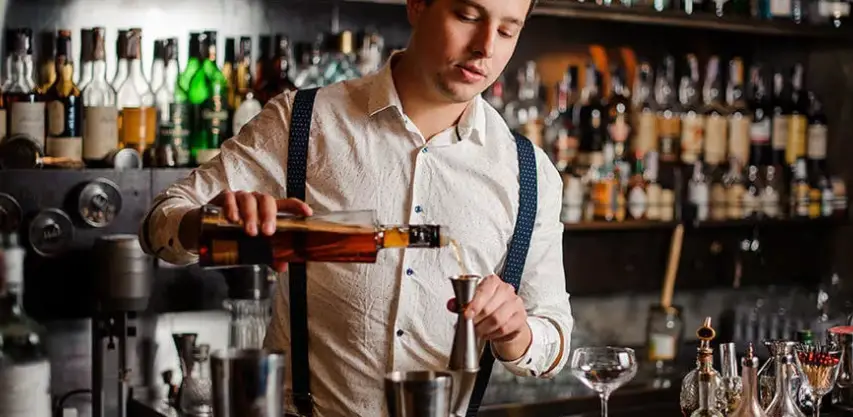 In Pennsylvania, to be able to serve alcoholic beverages, you need to pass a special training called RAMP for six months after applying for a job. Everyone, from bartenders to bouncers, goes through it.
In Pennsylvania, you can become a bartender from the age of 18. In addition to having completed the courses, you will need a driver's license or other identification documents, cocktail mixing skills, comfortable shoes, and well-honed communication skills.
Today you learned how to become a bartender in one of the most popular States of America. I hope you have chosen the territory to work for yourself, following our recommendations. The main thing is to go to the goal and you will succeed.
VIDEO THAT WILL HELP YOU!