Welcome to How to Become Pro!
Our team is well-educated in the area of vocational training and all of its aspects. We want to bring together all the people in the world who are interested in vocational education.
Vocational education is training that focuses on the skills and knowledge needed to perform a particular trade, craft, or job. Our vision is for vocational training to be more affordable, accessible, and feasible for the current generation. We provide fresh, meaningful content to shape the future of vocational training.
We make an extra effort to help job seekers get off on the right foot. We've compiled a list of jobs that people with similar majors have landed after graduation. If you are an employee who wants to know what other job opportunities might be available, or if you want to find out more about working at a particular company, then we can help.
What we do
We are serious about your future and education. We want to not only help you find a degree or career you love but also help you reach it. We're here to support you in achieving your dreams. From providing expert guidance and advice to connecting you with schools that will help you reach your goals, to offering financial assistance.
This is our third year doing this, and we will soon post the most interesting cases of job seekers who have become professionals in their desired job. With their consent, of course.
In the meantime, you can read about Doris Aldridge the co-founder below. Her partner Freddy Evans, however, will have to remain behind the scene for a little longer because of his job! Soon, we will share his story!
Doris Aldridge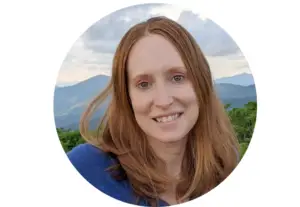 Doris was a job-hopper in an era before this was considered acceptable.
After she learned that her parents would not help pay for college, she was lost and confused.
After leaving for personal reasons, she worked in a variety of dead-end positions, including as a marketing assistant for a tire manufacturer and as an administrator for a company that specialized in security.
Doris then landed a contract job with BMW of North America, as an event planner assistant. It led to her pursuing a marketing career for several years.
After her daughter's birth, she quit corporate life and started a photography business. She decided in her final career to go into SEO and web design, something she still does today!
Doris's tale teaches us that you might have to change your path a couple of times before finding what you really love. That is okay.
Contact Us
Please contact us! Email us if you have feedback or any questions regarding our website.