A CNA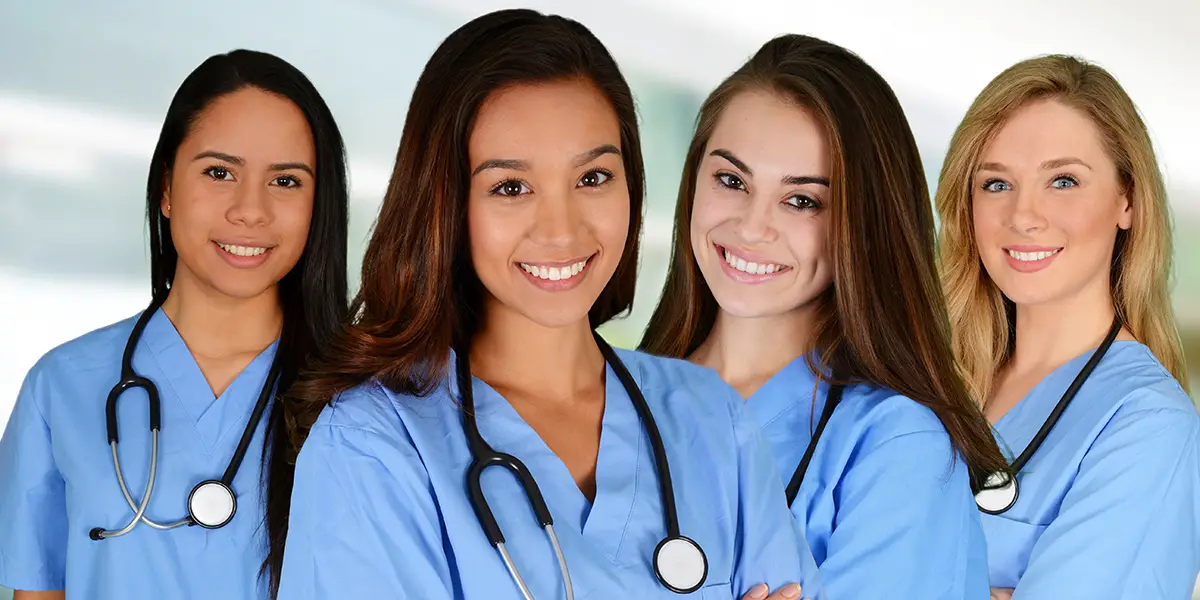 A CNA stands for a certified nursing assistant, which is the job comprising many roles.
The major role of the CNA is to offer basic care for patients and assist them in their everyday activities which are not so easy on their own, such as getting dressed, bathing, and sometimes even eating. You should be strong enough physically and be willing to help your patients. Without such will, it will be difficult for you to stay passionate in your work and to deal with your patients kindly and gently.
If you like helping others and are compassionate, this job is perfectly suitable for you. CNAs are also able to listen to their patients' issues and know the right questions to find out the information about their condition and needs. The profession is emotionally rewarding since you spend a lot of time caring about your patients. CNAs spend so much time with patients that they often seem to be a member of the patient's family,
CNAs also have to deal with medical technologies and should have enough knowledge of how to administer medications and perform other special tasks. The obtained skills depend on the level of education of a CAN and the amount of working practice.
The CNAs' work is controlled by a registered nurse or a licensed practical nurse. They work with patients of any age and any level of abilities. The type of patients you take care of is defined by your place of work and your skills. The common thing is that nursing assistants work with disabled or elderly people in their private residences or in nursing homes. They are especially needed by such types of patients since members of the patient's family don't usually have the needed experience and knowledge and, in addition to this, have their own regular lives.
Certified nursing assistants are also employed in various hospitals and can work with any group of patients recovering from some surgeries or illnesses. Such patients can be of any age, even children, and they are usually temporary and leave a hospital after some time.
The main CNA's role is to help patients with their needs, but there are also some other functions. They can be the following, according to the place where a certified nursing assistant works and the patient they take care of:
To help patients with their everyday actions like bathing, eating, grooming, and others;
To prepare meals and help patients with eating;
To lift and move patients if they are not able to do it themselves;
To control such things as pulse, blood pressure, temperature, and other essential signs;
To take care of the patient's environment and to keep it clean and sanitized;
To facilitate medical care;
To communicate with the patient's family members and their doctors;
To be a friend and a companion.
We cannot say that some functions are more important than others; we have to admit that everything is good when balanced. A CNA has to have all the needed practical skills as well as to be able to establish a good and caring relationship with their patient.
How To Become A CNA

The way to become a CAN differs from the one to become another specialist in nursing since in order to work as a CNA you don't need a college degree. Remember that you need special training which is finished by a certificate or a diploma. The training can be presented in a course which lasts several weeks. If you need some deeper knowledge and experience, you can stick to an associate's degree in this field. It's important to remember that any type of nursing education can be furthered to the following levels.
In order to apply for such a program, you have to obtain a high school diploma or GED. With these documents, you can apply for a suitable program provided by medical facilities, trade schools and community colleges. Make sure that the program is approved by the nursing organization of the state, otherwise, you won't get your licensing documents, therefore, you won't be able to operate in your chosen field.
After finishing your formal training, you should pass the CNA certification exam. The exam is divided into two parts: the written one and the practical test. Every part has its own type of questions and tasks, but you need to be successful in both in order to pass the exam.
Everyone who wants to become a CNA should remember that each state has its own requirements for working as a certified nursing assistant.
There are a lot of places where CNAs can be employed and perform their functions. The labor statistics show that mostly certified nursing assistants work in such places as hospitals of various kinds, nursing care facilities, or assisted living facilities for elderly patients. Sometimes certified nursing assistants can operate in a private doctor's office, some urgent care center, or even a community clinic. Moreover, CNAs can work in private residencies, or in hospice.
How To Become A CNA In California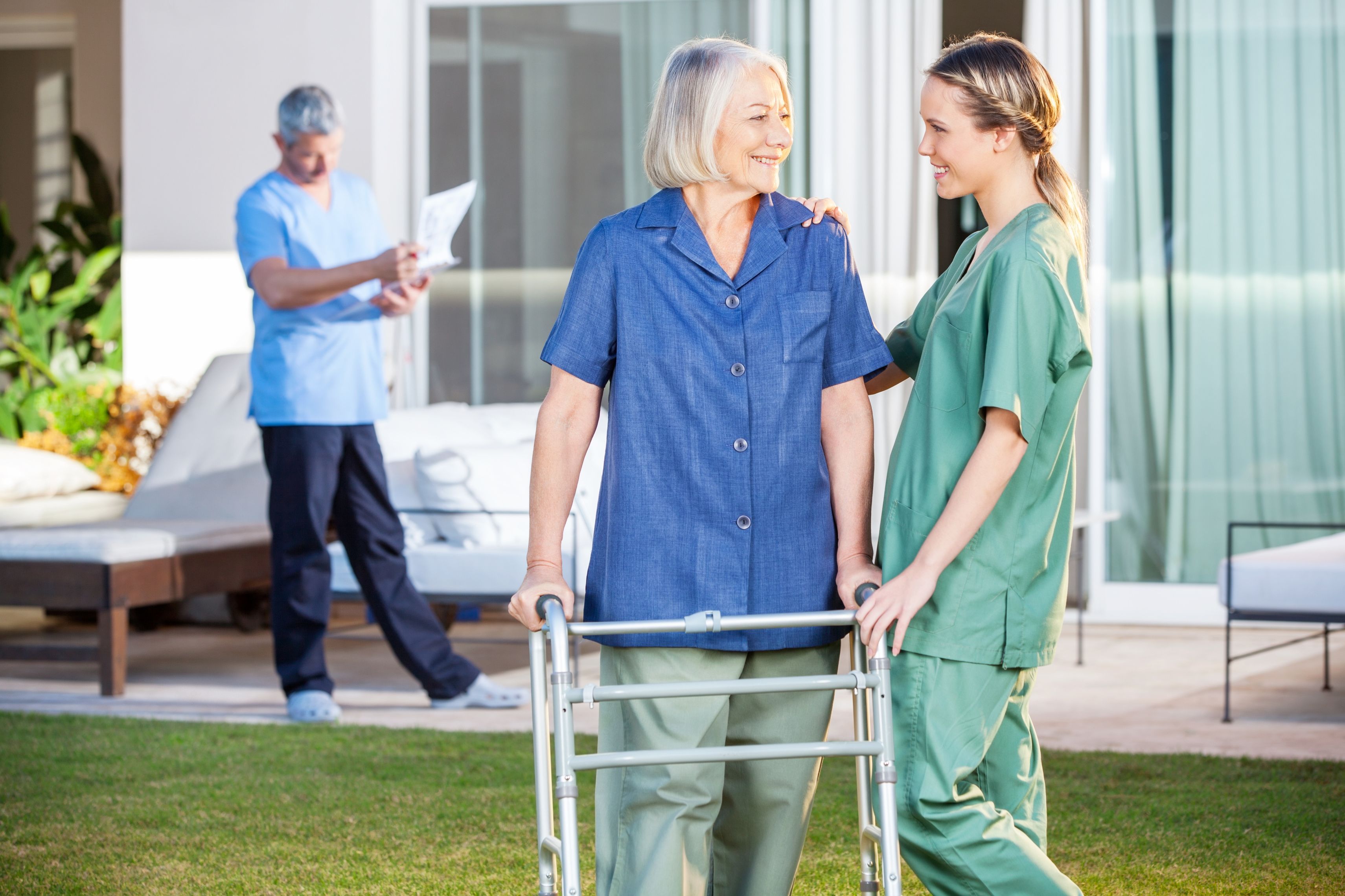 When you think of becoming a medical specialist, you should, first of all, understand where you want to acquire the needed education. When it comes to the profession of a Certified Nursing Assistant, you have several options.
If you are not sure about whether it is the profession of your lifetime, you can choose the Licensed Practical Nurse or the Certified Nursing Assistant programs. If you feel more assured, you can opt for the Bachelor of Nursing program.
If you want to work as a CNA in California, despite the fact that the educational program lasts from six to eight weeks, you must meet the following requirements:
To be sixteen years old or more;
To choose the accredited program;
To fill in a criminal record clearance form and the request for live scan service while applying for the program;
To undertake the Competency Examination after education;
To get your license from the California Department of Public Health.
How Hard It Is To Become A CNA in Florida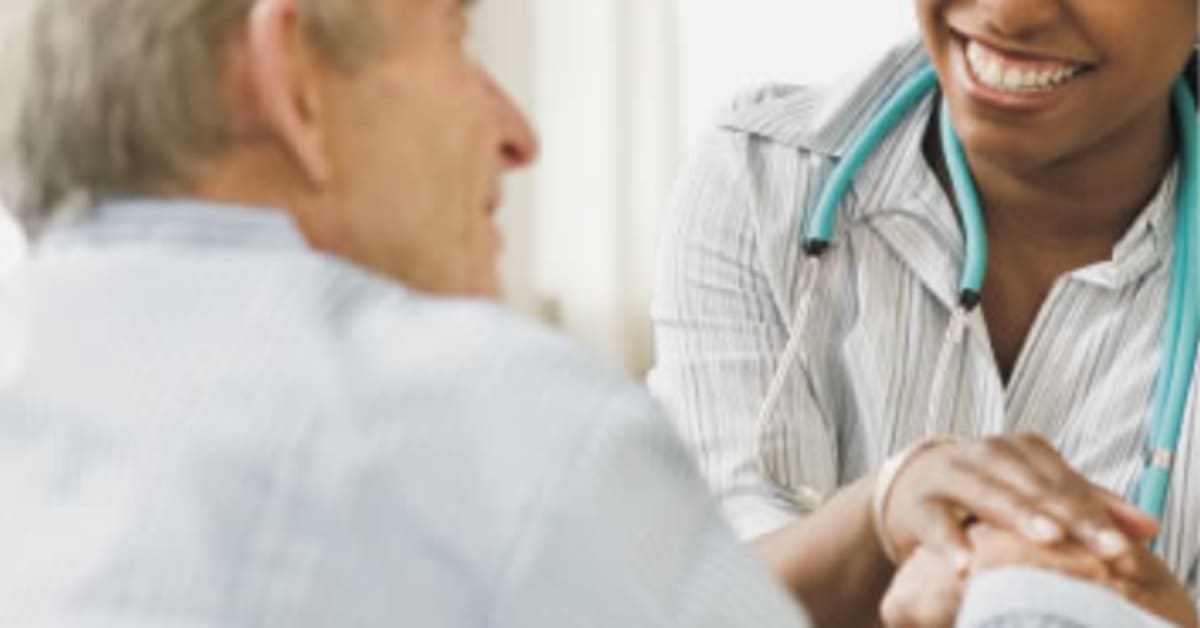 In Florida there are four major methods to become a CNA:
To complete an accredited state CNA program;
To undertake the examination without formal training if you are sure that your knowledge is enough;
To take the exam after some hands-on nursing practice without formal education;
To pass the exam having got the CNA in any other state.
If you want to acquire formal training, the state educational organizations provide at least 10 available programs. Remember to choose the accredited one.
The training in Florida is rather affordable and the cost depends on the number of study hours and your residency status. The cost varies between $500 and $1,600 for the course. You should take into account that you will have some extra fees such as the registration fee, uniform fees, books, and other things.
The CNA examination in Florida has the same sections as in any other state: the written part and the clinical skills part.
How Much Does It Cost To Become A Professional CNA
As we know, in order to become a CNA, you have to go through an accredited education program. When you choose it, remember that the average cost of the program is $1,300, but it differs within schools and institutions.
The CNA program is shorter than ordinary nursing programs, which makes it not so expensive. In addition to this, you don't have to have a degree for this education. The usual length of the program varies between four and twelve weeks.
If you choose an associate's degree, which lasts two years, it will cost more but you will also get more knowledge and experience.
You should also know that there some other fees related to the program. Their range depends on the school you choose. They can include such things as student's books and other educational materials, uniform elements and some instruments and etc. Most of the programs available include such fees as technology, application, and lab ones.
All students before starting their practice as a CNA should undertake the medical examination which makes sure that their physical condition allows them to perform their work. The average cost of the whole examination is $20, but it varies from state to state, and some parts of this examination can be offered for free.
You won't be able to work as a CNA without your criminal background checks. It also has its price which is usually up to $15.
The CNA certification exam also has its fee, which varies from state to state and between $90 and $125. After passing that, you will need another $50 to be registered in your state and to get proof that you have passed the certification.
We would like you to know that there are several alternatives to cover all the needed costs. Of course, scholarships or grants are examples of them, but you can choose the following paths:
American Red Cross CAN Program
The program is famous for its hands-on learning and real experience. The program needs $1,250 for your student books and the certificate of completion. You will also have to pay the examination fee of $110.
Medicaid and Medicare Facilities
Such programs pay for the education of their employees.
Such type of education usually costs less – the average price is $500. Make sure that you choose the accredited online program.
Workforce Innovation and Opportunity Act
According to this act, if you happen to be unemployed and don't have enough money to pay for the course, you can get some financial assistance. In order to use this opportunity, you should go to any American Job Center.
VIDEO THAT WILL HELP YOU!