There are a large number of options for how you can become a nurse practitioner. What do representatives of this profession do? They care for their patients throughout their entire life course. They develop treatment plans for individual families or individuals.
FNPs monitor how patients are cared for. They coordinate their visits to hospitals and doctors. According to statistics for 2019, the average salary for the year is 109,820 dollars. It differs dramatically depending on where the nurse practices, what education she has, whether she has work experience, who is the employer, and what industry the nurse works in.
How long does it take to become a nurse practitioner?
So, if you decide to become a practicing nurse, you will have several stages.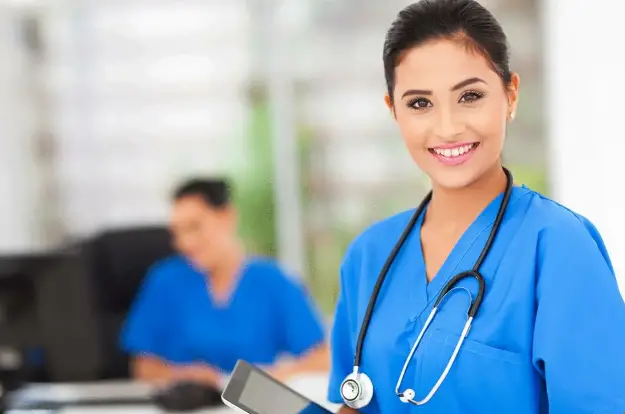 First, you need to get a master's degree in nursing. After you get your nursing license, you must pass the national certification exam. Well, now in more detail.
First of all, you need to get an RN license. The requirements for license applicants are as follows: you must have a degree or bachelor's degree in nursing science. Either of the two will do, but, as practice shows, many employers pay attention to the presence of a bachelor's degree (BSN). When you get your degree, you will be able to pass the license exam.
Next, you should become a master of science in nursing (MSN). When you are studying for a master's degree in nursing, you can continue your training further in the FNP discipline. You will be taught everything you need to pass the national certification exam and will be given the authority to start your nursing career. Undergraduates have the opportunity to choose from different options. Let's talk about them:
RN-to-MSN programs allow you to get the right education quickly enough. They include both undergraduate and graduate courses. This will significantly speed up your degree, as opposed to students who study them separately.
BSN-to-MSN programs are suitable for those who already hold a bachelor's degree. This path is chosen by most students to save time since it takes much more courses and time to get a degree separately. If you are studying online, you will be dealing with synchronous and asynchronous components throughout your training program.
How to become a nurse practitioner without a nursing degree? Quite simply, there is also a special program for this purpose. Programs that are not related to nursing are suitable for those who have a bachelor's degree in another field. Even in this case, you can get a master's degree in nursing. These programs usually have fewer credits than the others, and you will get an MBA. Also, other programs won't work for you if you don't have a nursing degree, but this one doesn't require one.
MSN-to-DNP with taking the second program exists for the second certification. If you already have an ARPN certification, you can add a second one. This should be done at least because many employers want candidates to have a doctor of nursing degree. We have to follow the modern requirements to get a good job.
Then you pass the APRN national certification exam, for which each state has developed its own set of requirements. In all States, the candidate must already have an RN license and complete a master's degree program in nursing. Many states require passing the exam through the Board of qualifications rather than just passing it. These tests are aimed at identifying the type of patient that you will be best able to work with. You can use it to get certification for a specific subject.
The last step will be to apply for a state license. Here, too, there are requirements. You must have an active RN license, a master's degree, or a doctor of nursing degree. As soon as you realize that you are suitable for all parameters, you pass the certification exam. In order not to lose your certification, you should renew your license depending on the requirements of the state where you practice.
How much does it cost to become a nurse practitioner?
Naturally, in each profession, you will be primarily interested in the monetary aspect. How will your career be paid for and how can you choose a good education without spending too much on it? Let's look at this, too. We have studied a huge number of programs for practicing nurses for you and found out how much it costs to get an MSN.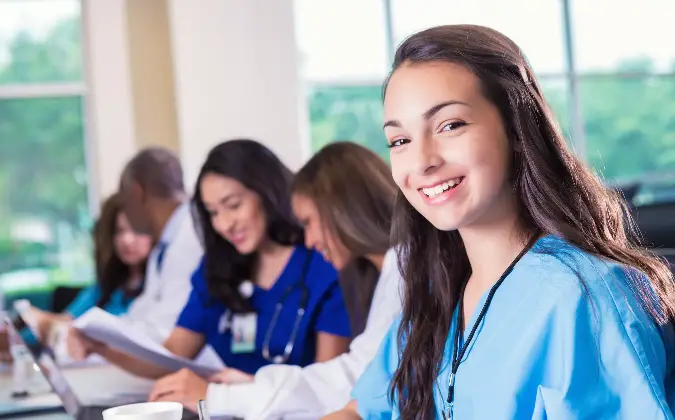 In general, such programs are quite expensive. Many of them will require you from 30 to 54 credits. This depends on what program you have chosen and what specialization it is aimed at. Tuition is different States have a cost from 225 to 665 dollars per credit unit.
In order to fully complete the nurse practitioner program, you will need approximately $ 18,000. If you study abroad, it will cost you even more – about $ 700 for a loan, and fully completed training will cost $ 31,500.
If you choose to study online, it will cost you around $ 400-800 for a loan and the total amount will be approximately $ 22,500. There is also such a thing as private University fees, which range from $ 500 to $ 1,500 per loan. If you choose a private institution, prepare to pay approximately $ 45,000 for the full program.
How many years of school to become a nurse practitioner
But tuition fees aren't the only thing that costs money. Therefore, when planning your education strategy, remember that you will also need to pay for your accommodation. How long to become a nurse practitioner? To complete the entire training program, you will need from one and a half to four years, depending on the program you choose.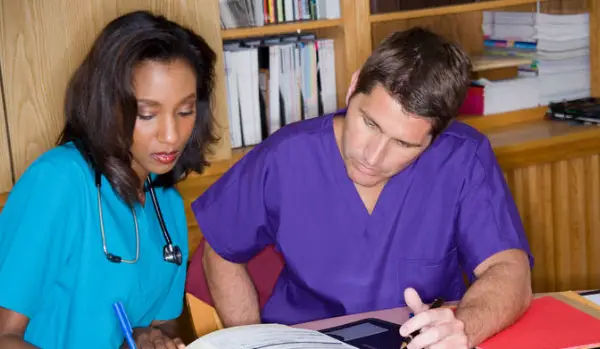 You will not be able to study in a full-time program if you choose a nurse practitioner program, as it will still require you to complete clinical hours. Contact the school where you plan to study and ask how many hours a week you will need for your program and start from this.
I have some good news for you. To find a cheap version of the training program, use the national search. Of course, then you will be far from home, but you will save on training.
There are a huge number of universities that offer distance learning, in which you will appear on campus a couple of times a year, or maybe not at all. If you find that the program is cheaper than the one near your home, even if you take into account the cost of the trip, then feel free to choose it.
Online programs free up time for additional work. This way you can earn on your own expenses and study at the same time.
How to become a nurse practitioner in CA? For example, the University of Central Arkansas can offer you a four-year program that costs $ 358 per loan. There is a useful guide to nurse practitioner programs released in 2012. It will be a great helper in your choice of the right school.
There is also financial assistance for the nurse practitioner program. This includes various loans and scholarships. Sometimes employers can also help you with your education. If you are already a nurse, ask if your employer would like to pay for any part of your program. They are very expensive, and taking a large loan is the main fear for any person. But this investment will pay off because after you become a nurse practitioner, you can earn more than 90,000 a year.
How to Become a Pediatric, Dermatology, Naturopathic nurse practitioner
So, we have selected the best training programs for you. We weighed a lot of criteria: how much you will pay for training, what income you will get at the beginning, and the possibility of career growth in the future.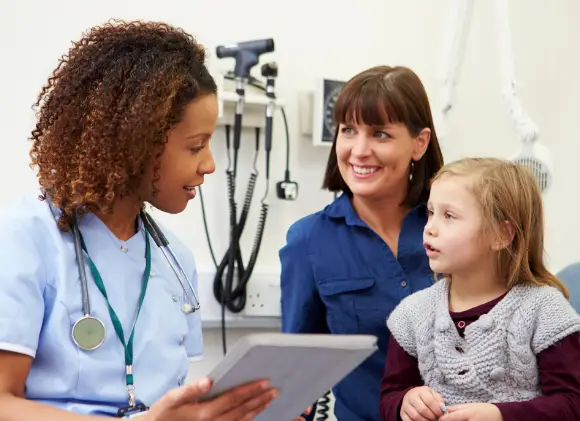 Based on them, we have selected the best options for you, and here they are:
The University of Pittsburgh. It was founded after the revolutionary war and is considered one of the best research universities in the entire United States. It has maintained this reputation for a large number of years. How to become a neonatal nurse practitioner? In particular, the school of nursing of Pittsburgh offers you to master the profession of a neonatal nurse practitioner. After receiving it, your responsibilities will include caring for young children up to two years old who are at high risk. Both full-time and part-time studies are offered at the main campus. The average tuition in Pittsburgh is $ 23,712. You can find more information on their website.
Boston College. It was founded in 1863. It is a private research university located in the village of chestnut hill, West of Boston. This school trains nurses in five specializations. All students trained at this University become excellent practitioners and leaders in their specialization. There are three options for starting the program, so the choice of this program is unique and flexible. On average, studying in Boston will cost you $ 21,152. You can find out all the details on their website.
Duke University. It is located in North Carolina, in a place called Durham. It is well known as a qualified private research University. This university has an innovation policy. It implies only modern research methods and an innovative approach to education. Here you can choose one of the seven specialties of practicing nurses. It requires the completion of 11 hours of clinical courses. Then you need to complete your residency under the supervision of an experienced doctor in your chosen specialty. It will cost you an average of $ 39,228. Details are available on the University's website.
The University of Texas at Austin. The advantage of this University is that it is a higher system Institute and has an incredible variety of programs and courses. There are three areas for nurse practitioners. The main program includes training in nursing, basic professional skills, the study of related disciplines, and various research methods. This allows you to prepare students not only for regular practice but also for more advanced work. The program takes two years and is designed for both full-time and part-time work. For admission, you need a valid license or bachelor's degree, and a degree that is not related to nursing will also be suitable. The average cost of studying at this University is 21,749 dollars. All details can be found on the website of their program.
Today we found out how to become a family nurse practitioner even without a bachelor's degree in this profession, how many years to become a nurse practitioner, and how to choose the right university for admission. I hope this information was useful for you and you will choose the right path to become a nurse practitioner. How to become naturopathic doctor?