Would you like to become a certified arborist and became an expert specializing in tree care? In the development of the modern urban landscape, more and more attention is being paid to the preservation of green spaces. This opens up new opportunities and job outlooks for professionals who want to take an active role in conservation and creating a healthy environment.
Becoming a certified arborist, you can not only gain valuable knowledge in the field of trees and vegetation but also expand your career opportunities. Certification is an internationally recognized proof of your competence and experience in urban forestry. As a certified, you will have the privilege of access to better jobs and more opportunities for professional growth. How to Become a Certified Arborist, consider this in our article.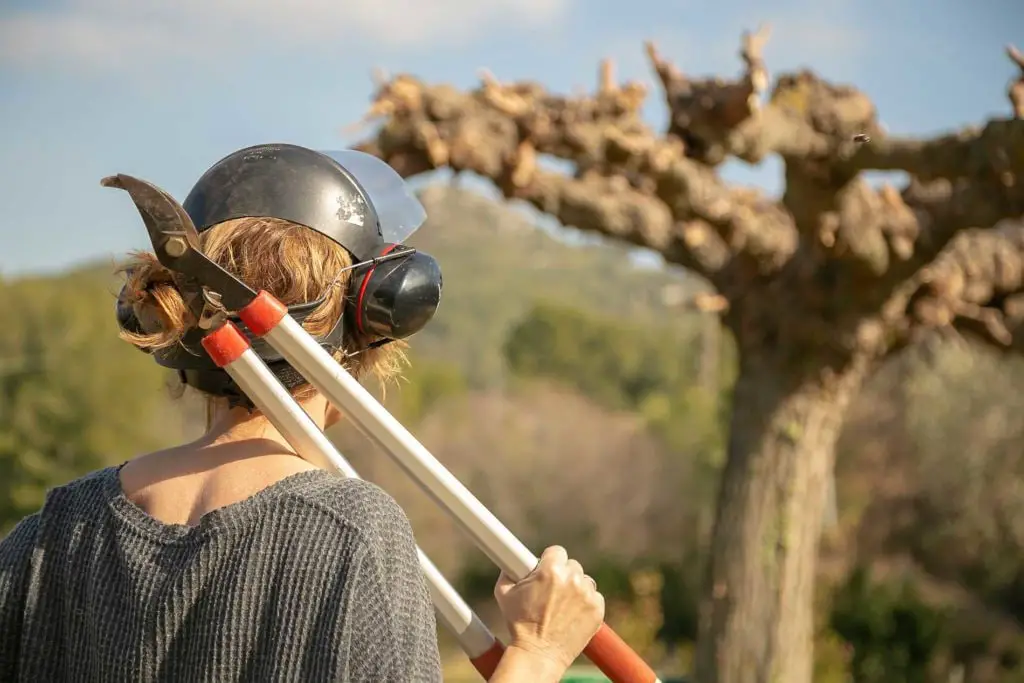 What Is an Arborist?
An arborist is a professional who specializes in the care and maintenance of planting trees. They are trained in tree biology, planting, pruning, and tree health management. Arborists also have knowledge of safety procedures and equipment used for working with tree, including electric pole saws.
Arborist is a person whose job is to take care of trees and make sure that they are healthy and safe, for example by cutting off branches that are damaged.
They play a crucial role in ensuring the health and longevity of trees in urban environments. Becoming a certified arborist requires formal education, practical experience, and passing an examination administered by a recognized arboriculture organization. By becoming a certified arborist, individuals demonstrate their expertise in tree maintenance and their commitment to upholding industry standards.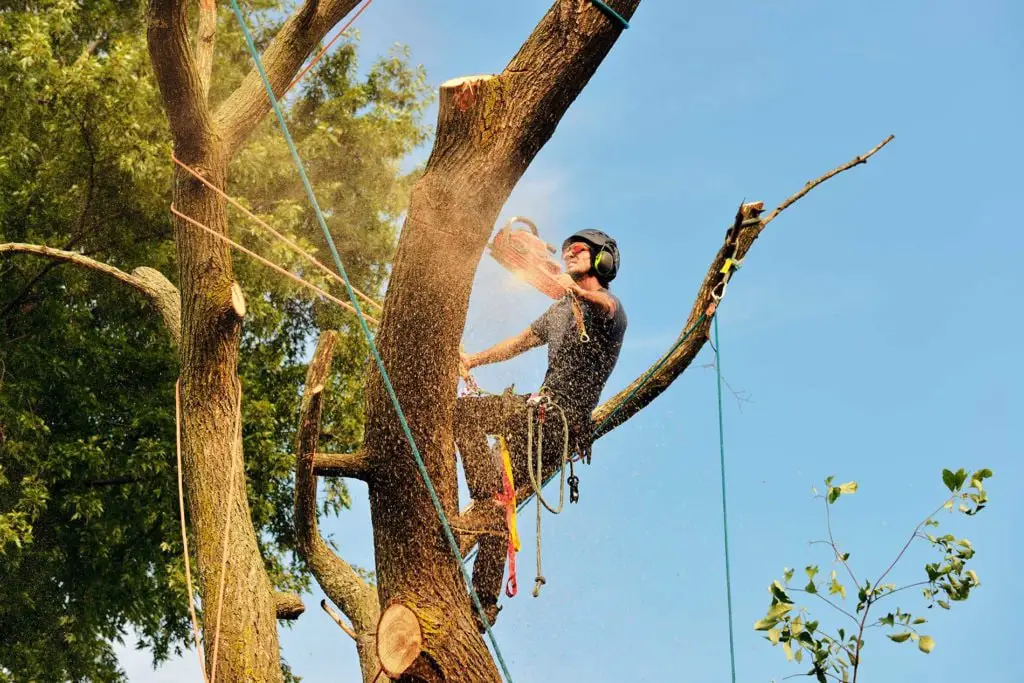 Job Duties
Tree doctors are arborists who cultivate shrubs and trees to optimize their aesthetic appeal and health, while also decreasing the risks of treating diseases that they present to people. They are often called tree doctors because one of their primary responsibilities is to diagnose and treat diseases on the trees they care for. How to become a Nurse Practitioner for people can be found in our article.
This job may include:
Safely removing dead and diseased branches;
Diagnosing and treating diseases in trees, shrubs, and other plants;
Remove any branches that could grow and obstruct the power lines or roadways;
Cutting or trimming branches into ornamental forms.
Alternative Careers
The article below outlines how to become an arborist, or tree doctor. However, many of the skills needed for this career can be transferred to other plant science careers. For example, foresters focus more on pruning trees and their maintenance than arboriculture. Arborists may have skills that are compatible with other ground maintenance workers' jobs.
Planting trees is a part of landscape works, which involves the installation soil management, and planning of ornamental plants on a land. Plants are maintained by sprayers and applicators who apply chemicals on soil and plant surfaces. Herbicides and insects are used to keep pests away from plants, while fertilizers provide nutrition.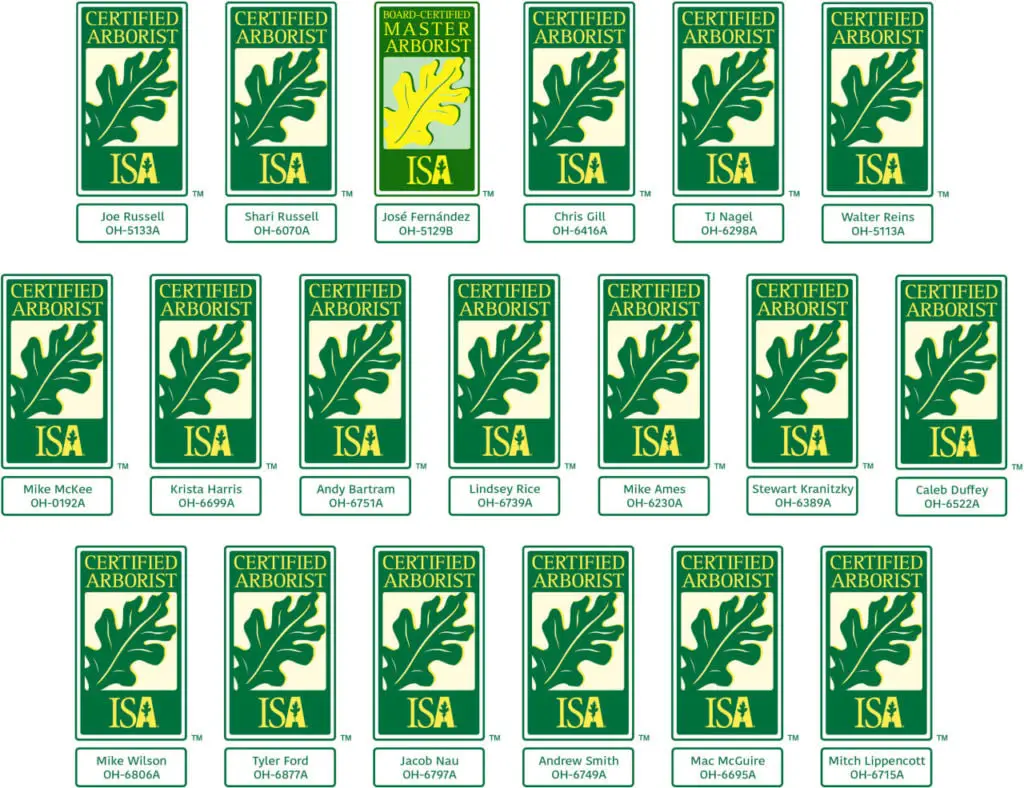 What is ISA Certification?
ISA Certification stands for International Society of Arboriculture Certification. It is a professional designation that demonstrates the expertise and knowledge of an arborist license or individual in the field of arboriculture. To become a certified arborist, one must successfully complete a rigorous examination process that tests their understanding of tree care practices, safety measures, and industry standards.
The ISA Certification is recognized globally and signifies a high level of professionalism and competence in the field. Certified arborists are equipped with the skills to assess tree health, diagnose diseases or pests, provide proper pruning techniques, and make informed decisions regarding tree preservation or removal.
Obtaining an ISA Certification enhances an arborist's credibility and opens up opportunities for career advancement and higher earning potential. Employers often prefer hiring certified arborists as they can be confident in their expertise and commitment to maintaining healthy urban forests.
In conclusion, achieving ISA Certification is a significant accomplishment for arborists who want to show safe work practices and establish themselves as experts in the field. It sets them apart from others and instills confidence in clients, employers, and communities regarding their ability to provide professional tree care services.
Certification Process
The certification process to become a certified arborist involves several steps. First, individuals must meet the eligibility requirements to become ISA certified as set by the International Society of Arboriculture (ISA), which includes a certain number of years of experience and completion of specific educational courses.
Once eligible, candidates can apply for the certification exam, which tests their knowledge in various areas of agriculture such as tree biology, pruning techniques, and tree risk assessment.
If successful, they will be awarded the Certified Arborist credential. Continuing education is also required to maintain this certification, ensuring that certified arborists stay up-to-date with the latest industry standards and practices.
Steps to Become a Certified Arborist
| | |
| --- | --- |
| Education Required | High school diploma or equivalent |
| Training Required | Available through state-provided materials, or educational materials provided by the International Society of Arboriculture (ISA); work-study programs |
| Key Responsibilities | Identifying plants and plant diseases; treating diseased and damaged plants; growing trees and other plants |
| Certification | Passing a certification exam necessary in some states, or become nationally certified through ISA |
| Job Growth (2020-2030) | 6% growth* (tree trimmers and pruners) |
| Mean Annual Salary (2020) | $44,040* (tree trimmers and pruners) |
Step 1: Earn an Arborist Degree
The table shows that arborists are not required to have a degree. However, some employers do. There aren't many arborist schools, but you can find some that offer the foundational experience in agriculture and training necessary to become an arborist. Agriculture can be studied as an Associate's Degree or minor in conjunction with four-year programs such as those in horticulture or forestry.
Bachelor's degrees include the following:
Forestry
Environmental Science
Botany
Biology
Horticulture
These programs include courses that focus on:
The science of soil
Plant pathology
Forestry in the community
Forest Ecology
You can gain experience by completing an internship. Some programs at the postsecondary level offer students internships to help them gain practical experience. Students can gain valuable experience through internships and develop their skills to prepare them for a full-time job.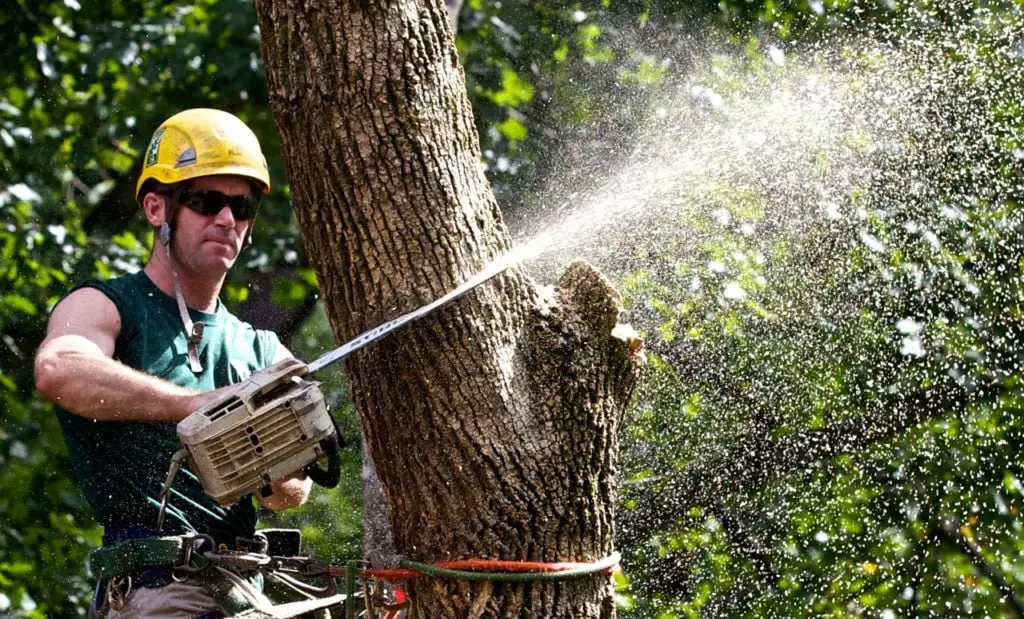 Step 2: Pursue Arborist Training
Tree care companies, nursery companies, utility companies, municipalities, and utilities can provide on-the-job training for arborists. They'll be required to work with customers, recognize trees, and remove debris from trees and shrubs. Arborists in entry-level positions learn to maintain trees using tools.
Do you know how much does a chainsaw weigh? Entry-level jobs are also available for commercial, municipal, and utility grounds maintenance workers.
Develop leadership skills. Arborists with management skills are in high demand by employers. Communicate effectively with your peers, managers, and clients to develop your leadership skills.
Step 3: Get ISA Certification
Some employers will only hire arborists who are certified by the ISA. How do you become a certified Arborist? Candidates must have at least 3 years of experience to qualify for ISA's Certified Arborist Credentialing Exam. Candidates with an Associate's Degree need to have two years of experience.
Bachelor's-degree holders only require one year of experience. There are also certifications for aerial lift tree workers, climbers, and municipal and utility specialists, as well as tree worker aerial lift. The last ISA certification exam offers a Master Arborist title.
Continued education is important. Every three years, the Certified Arborist credential needs to be renewed. Individuals must complete 30 hours of continuing education and pay an annual fee to qualify for certification.

About ISA Arborist Certification
You will have to pass a 220-question exam that covers the following ten knowledge areas:
Soil management
Identification and selection
Installing and Establishing
Safety Work Practices
Tree Biology
Pruning
Diagnosis & Treatment
Urban Forestry
Tree Protection
Tree Risk Management
Multiple-choice questions must be answered within 3.5 hours. You can retake the test as many times as you like. Each attempt is subject to a $100 administrative fee, as well as additional fees ranging between $100 and $250 depending on the ISA status. The arborist's license lasts at least three years if you score 76%.
FAQ
Is it worth getting an ISA certification?
The ISA is a respected and trusted credential. This shows customers that you are knowledgeable and experienced in the field of forestry.
How do I become a certified arborist in PA?
You must have at least 3 years of full-time experience as a horticulturist, along with education and work experience. The ISA Certified Arborist exam covers topics such as pruning safety, maintenance, and tree ecology.
How do I become a certified arborist in NC?
Are you able to become certified? Three years of experience in the field of tree care is required to receive certification. The field experience is mostly related to plants, trees, pruning, insect control, and fertilizers.