How to become a sports lawyer? The world of sports is a colorful mix of different areas of law in terms of legal design: from contract law and company law, representing athletes, to trademark law and association law to tax and criminal law, everything is included. This is exactly what makes the experienced sports lawyer an all-rounder!
Legal expertise is required in every sport. Football, ice hockey, equestrian sports, and many other sports have their own legal pitfalls. Whether as a member of the FIFA Ethics Committee, the election of a new chairman, the exclusion of German athletes from the Olympic Games, or the professional sports contracts of a Brazilian footballer with a German club: where sporting events, the sports lawyers play for the Cup.
The special feature of sports law lies in particular in the interaction and the regular collision of state law and the rules of the (inter-) national sports associations. At the latest, when representing customers before the International Sports Court, fluent English is a must!
Sports law includes the civil code of rules established by sports associations and clubs for a particular sport. In a broader sense, it also includes a legal cross-section of association law, employment law, company law, sports business, administrative law, criminal charges, and European law.
While the former is mostly enforced by private sports courts (or by the referee on the sports field), the latter (e.g., in the area of application of the anti-Doping Law) is also relevant for public (criminal charges) jurisdiction. The state sports promotion is also summarized under the sports law. In some countries, there is even a separate sports ministry for this.
Sports courts are organizations used by associations and clubs to treat and sanction violations of sports law in the individual sports organized by them. These are therefore not public courts, but private arbitration courts.
Sport courts pronounce club or personal penalties. These range from warnings for athletes to fines, player and club bans, the forfeiture of goals and points as well as transfer to other playing classes or bans for club officials.
The only legal basis remains the articles of association and regulations, as well as the rules of the respective umbrella organization. The basis for the judgment is the rules, statutes, and regulations established by the associations, which must be adhered to by every association registered as a member in an umbrella organization.
Sport courts ensure a regulated game and professional sports operation and the necessary justice in the respective game operations. They are responsible for all organized clubs and associations.
In the article you will learn:
— What degree do I need to be a sports lawyer?
— Is sports lawyer a good career?
— Is there a sports law degree?
— How To Become A Sports Lawyer
— Sports Law Career Guide
— Do you need to be a lawyer to be a sports agent?
What degree do I need to be a sports lawyer?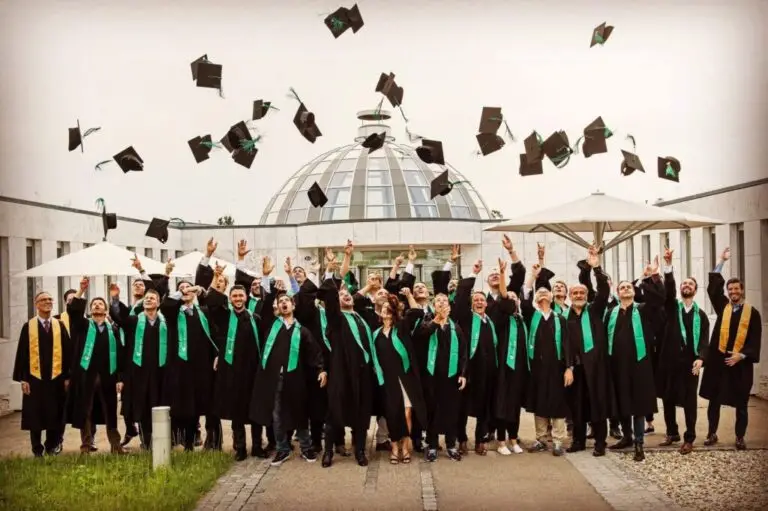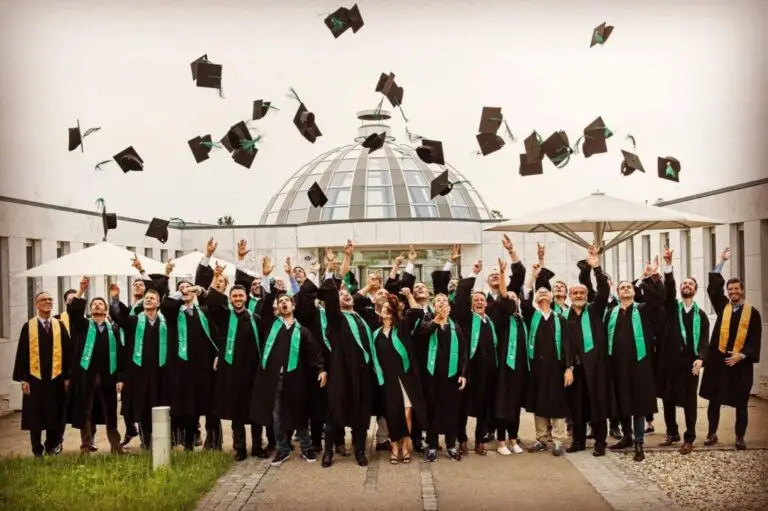 There is the possibility of obtaining a doctorate or a Master of Laws. Garbage. M. Sports law offer e.g. the University of Bayreuth and the Justus Liebig University Gießen in cooperation with the German Sport University Cologne. It can be completed over 4 semesters on a part-time basis for €18,000 (Bayreuth) or €15,500 (Giessen). The admission requirement for both programs is at least 1 year of professional experience.
There are also masters in sports law at some foreign universities. In Switzerland, for example, the LL.M. "International Business Law and Sports" (duration: 1 year full-time; costs: approx. € 16,400) or at the University of Zurich, the LL.M. "International Sports Law" (duration 1-2 years in full / part-time; costs: approx. €30,000).
Both programs are in English. The "International Master in Sports Law" of the Real Madrid Graduate School (law school) – Universidad Europea also sounds tempting. It lasts 1 year full-time and is accompanied by fees of €18,800
All programs are expensive. It is advantageous that the German masters can be completed on a part-time basis. The advantage of an LL.M. In foreign countries, however, it is obvious that the view is being thrown beyond the "German legal horizon" and one's own foreign language skills are being expanded.
So if you already take the money in your hands and participation is possible full-time, you can also combine it with an exciting experience abroad!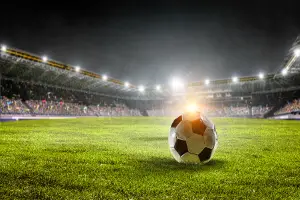 Is sports lawyer a good career?
The specialists in sports law are employed in a wide variety of areas, e.g., as a lawyer in the legal department of the DFL or other well-known clubs, as a man in a law firm with professional athletes and young professionals as a client or as a judge of the International Court of Justice in Lausanne.
Whether it is a question of residence permits for athletes from third countries, allegations of doping or sponsorship deals, which only exists in this form in sports law: it is this diversity that makes an activity in sports law so desirable and demanding.
As a cross-section of many areas of law and life issues or legal issue, it is therefore ideally suited for lawyers who, like athletes, always stay in motion and work agile and disciplined towards victory!
After all, it's more than just sports(-right). Who wouldn't like to have a transfer negotiation with Marco Reus or Thomas Müller in their appointment calendar? Legal advice directly on the sidelines, the Bundesliga as a boss or the stars as clients – in sports law, the Cup will not be long in coming!
In general, everyone is advised to devote themselves to the relevant literature, journals and sports court decisions if they are interested in sports law. This sharpens your understanding of the interfaces in sports law and refines the solid legal training during your studies and legal traineeship.
Sports law is a worthwhile field of activity. As a man, with a specialization in this area, you earn an average of about €86,700 annually. Many large law firms can now boast their own department for sports law and those who find themselves there with their legal expertise can expect a high salary of about €105,200 on average.
You can also find your place as a sports lawyer in numerous medium-sized law firms. Here, the annual gross salary is €70,500.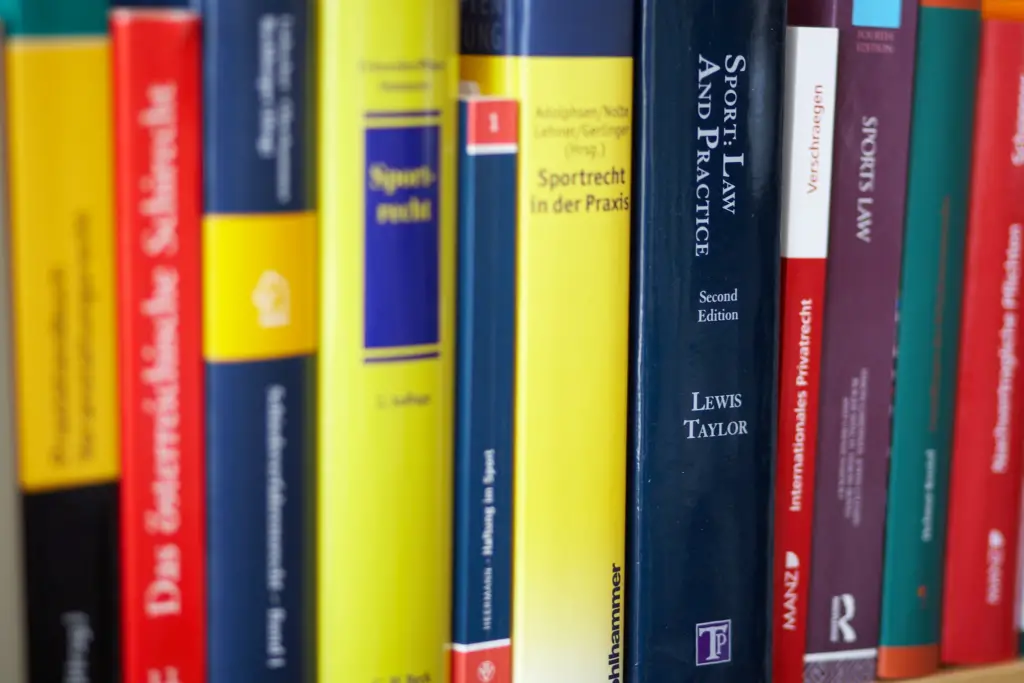 Is there a sports law degree?
If you want to become a lawyer, you usually have to complete a long-term education. To prepare for this dream career, a person must first graduate from high school or obtain a certificate of achievement equivalent to a high schools diploma. He must then attend college, followed by law school. After all, a person in this field, as a rule, must pass an exam that will allow him to start practices sports law.
The website of college will indicate that they provide courses on intellectual property issues. Same time, for a lawyer, a person usually attends high schools, and then acquires a bachelor's degree at law school. However, if you want to stay a aspiring sports lawyers, you do not have to complete a major in law.
Instead, he can prepare for a law degree with almost any major. However, it is a good idea to take some writing courses because writing can be an important part of a legal career. Courses or college can also help the aspiring lawyer prepare for his career, as he needs a good understanding of how things work in the sports business.
You should always maintain professional sports contacts in sports law community.
After completing his studies in college, a person who wants to become an aspiring sports lawyer attends the Faculty of Law, and then takes the exams necessary for admission to his territory. At the Faculty of Law, his studies usually include a number of general courses, but he should also take courses in sports and entertainment law.
Courses on tax law, liability law, and intellectual property law can also prove to be helpful. As soon as a specialist has completed the training and admission necessary for the practice of sports law, he usually applies to a firm or other organization. If he wants to go into private practice sports law, it may be easier for him to do this after gaining some experience.
We encourage aspiring sports lawyers to join the national and regional Sports Law Association. These organizations, such as the British Sports and Law Association, the Sports Lawyers Association, and the Australian and New Zealand Sports Law Association, run seminars, conferences, and networking events.
The specialist title in sports law is still green. Since it has only been around since the summer of 2019, the Federal Bar Association only lists 16 specialist sports lawyers here. However, due to the popularity of sports law among sports lawyers, those interested will certainly not be long in coming!
The competent association, to which the lawyer belongs, grants the authorization to hold the specialist title.

How to become a sports lawyer? Other words prerequisites for this award are:
— three-year admission and activity within the last six years before application
— Application to the competent Association
— Proof of special theoretical knowledge
— Proof of special practices sports law experience
— In addition, he must prove the special knowledge
Sports law is combining passion with professional goals
The law student complete the sports law part-time. Although this initially means a double burden, but it gives you the opportunity to continue your dream career without interruption and continue to gain work experience. They can develop and expand their networks without changing their own standard of living.
The interdisciplinary structure of the law degrees program allows you to think outside the box. In addition to the many areas of law, law student receive courses of chosen sport in order to better assess the economic side.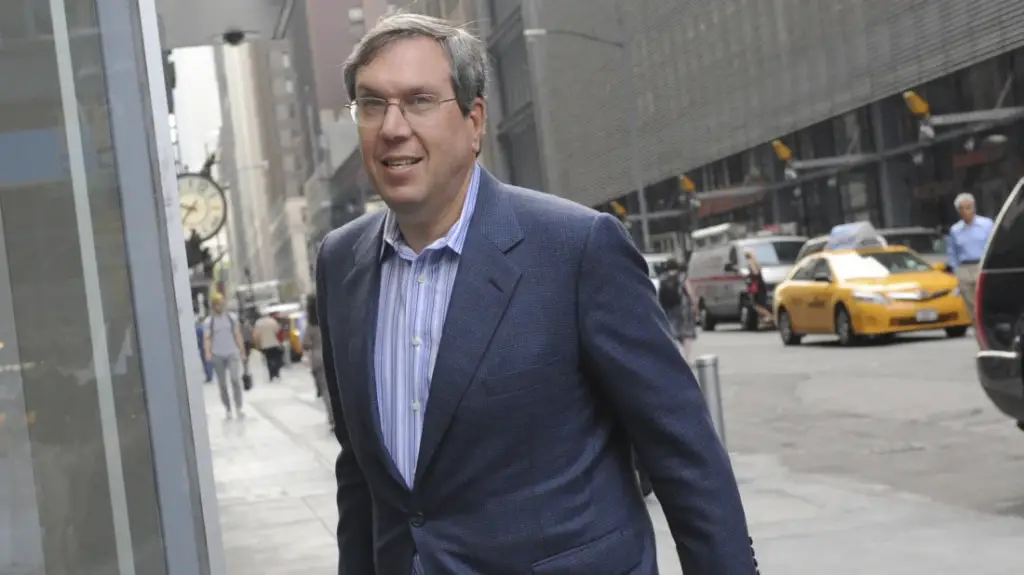 How To Become A Sports Lawyer
Any future lawyer should be knowledgeable that "sports law" is an extremely competitive niche sector. In it, leaders can choose candidates at their discretion. There are a few sports lawyers whose client base consists exclusively of professional sports clients (for example sports teams, athlete). But if you do not give up, and have the following qualities, then everything will work out.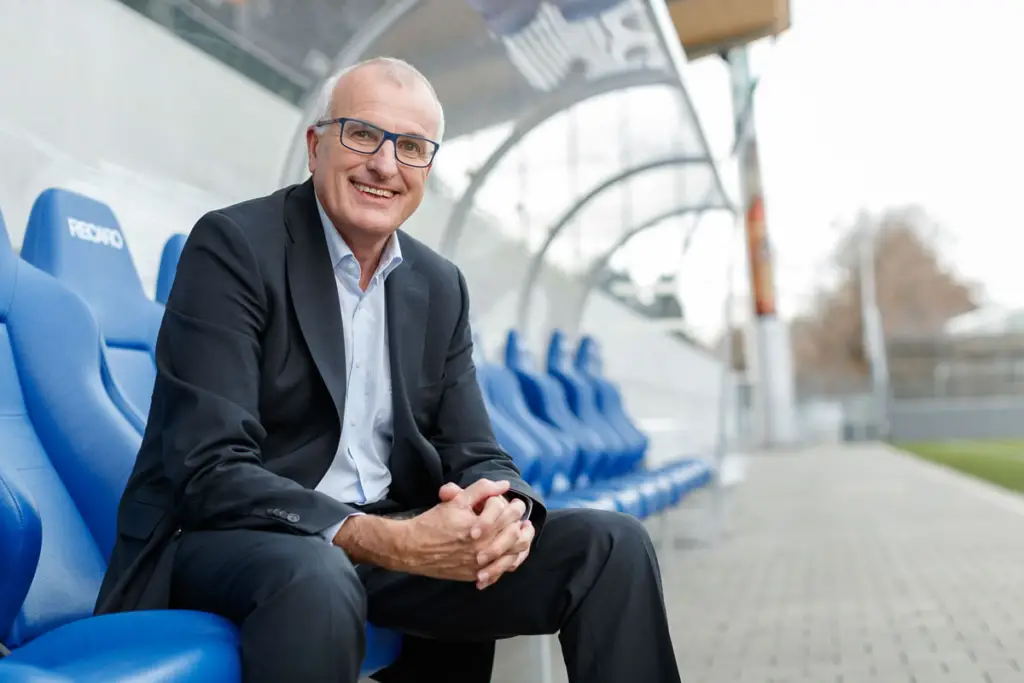 1. You must be an excellent lawyer.
Your career path will count on your awareness and skill to apply the law. You really need to be a good lawyer in whatever field you decide to become a lawyer.
2. Build Human relationships, Not Interactions.
Don't try to acquaint everyone at an sporting events you present, as you will end up having a lot of non-meaningful speeches and few, if any, build relationships. Also, make the attempt to stay in contact with the people you meet.
3. You have to be patient in dealing with your clients.
Use your time wisely, be patient, study your profession and create your profile, gather that professional sports teams of specialists with whom it will be interesting to work to create more opportunities.
4. Be Persistent in achieving your goal And Work Hard.
Those professionals who succeed always work harder than everyone else, pedantically and do not give up. If you can sacrifice yourself, give all your time and life to your favorite cause, then in the end you will receive a reward.
You can work hard, study sports law in every spare minute, and join training conferences. After many few years of hard work to achieve success, you will be able to fully realize your dream profession.
You want to know  How Long Does It Take To Become A Lawyer, follow this link.
Sports Law Career Guide
But in order to pass the field of law, you need, above all, a lot of knowledge about the industry.
A feature of sports law is the sports jurisdiction of each sports lawyers association. They are subordinate to clubs, as a rule, acting by statute or by an admission agreement. For example, the German Football Union (DFB) has a sports court as an initial instance, and the Federal court as an appellate instance for disputes related to the federation. Here the issue of fines for riots with spectators, blocking after sending seats in the top three classes of games and objections to the rating of the game is being resolved.
Legal expertise is often required in everyday life. The professional sports industry has numerous special features. Complicated sports law issues are becoming more and more common in the sports industry and on the corporate side – be it in the exercise of exploitation rights, in the transfer of athlete, in league operations, in the management of sports organizations or in sponsoring.
Sports law knowledge is required in many places, in combination with management and industry information and family law. The sports industry is growing strongly and with it the need for experts in sports law.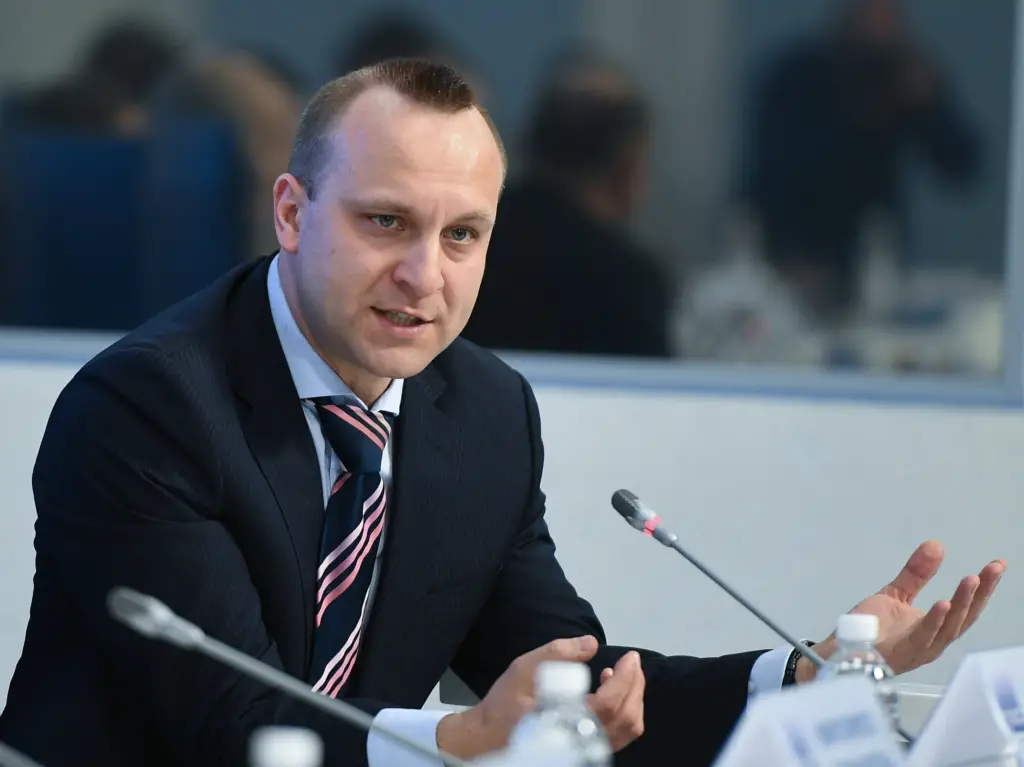 Do you need to be a lawyer to be a sports agent?
Before you decide to become a sports lawyer, you should take the time to learn what the job involves. Although it may seem similar to the title of a sports agent, it is not the same. A specialist handles legal matters for clients in sports-related professions, including contract negotiations, disputes, lawsuits and even criminal cases.
Sports agents represent many of the same types of clients and are focused on promoting them and making sure they continue to be in demand. Some sports lawyers are also sports agents, but the careers are not the same.
Interestingly, a man can hire clients who are not engaged in sports. These sports lawyers also often work for those who are in another entertainment-related career. For example, a lawyer may have football and hockey players, as well as singers and actors on his client list.
Sports law, as a discipline consisting of club law, labor law, corporate law and criminal law, regulates the rights of sports lawyers association or athlete or against them.
A real specialist in sports law understands by success that an individual athlete and functionary in an organization is accepted and promoted as a person. The common denominator of all players is the vision that everyone carries; for example, "We want to become world champions!".
Working with athletes you can offer support to a club and a sports teams in the following areas:
– Developing a "magic triangle" for clubs to be a more successful vision of the organization
– Strategy for achieving the goal
– Success-oriented and friendly club culture with personality promotion
– Negotiate contracts with professional athletes
– Representation in labor disputes, including in FIFA
– Assistance to football players in contracts negotiations with clubs
– Development of preventive strategies for athletes for the period after an active career
– Strategy and social media marketing of individual players, as well as entire clubs
– Creation and organization of clubs
It should be important for you to be accessible quickly and easily. In addition, you should attach importance to a trusting relationship.
Summing up the results.
How to become a sports lawyer? It is not necessary to have the status of professional athletes to work of jurisprudence. Choosing this profession, you should enjoy sports, to share the desire of athletes..
Sport plays and sports teams an increasingly important role in the modern economic world. This concerns both financial interests and the preservation of a good name.
Negotiate contracts (use knowledge in contract law) and the solution of new regulatory and disciplinary problems require professional advice from experienced sports rights specialists. Practice sports law,representing athletes, to improve your professional level.
Find more useful articles and updates in our blog.