The dentist is not a very easy profession, but it brings benefits to society. This profession, like every other, has its pros and cons, which you should know before you decide to start a career in this field. Many students who go to study to be a dentist do not understand the whole essence of this work. Today we will analyze all the pros and cons of this profession, tell you how to unlearn it and how much time it will take you.
I will tell you right away, it is not easy to be a dentist in our time, and there are many obstacles that representatives of this profession face today. Therefore, it was decided to start the article with the positive and negative sides of this profession, and only then tell about the path to your career. This will make it easier for you to decide whether to become a dentist or not.
How Hard Is It to Become a Dentist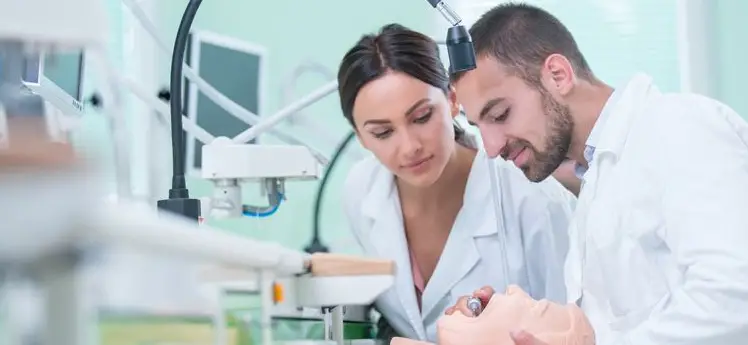 Let's start by describing the positive aspects of the dentist's profession.
Dentists are respected. This profession is highly valued by all people. A person of this profession has a lot of trust in modern society, they are loved and appreciated. Patients can always rely on their personal doctor and trust him to get a really high-quality service for their teeth in return.
You will learn to help people. This profession is designed to serve people. Your time will be spent constantly helping other people, and this is a very useful feature of this profession. You can change the lives of many people by giving them a snow-white smile, healthy teeth, it will give them strength and self-confidence, raise their self-esteem, lead them to the path of proper nutrition. You will get great pleasure from the fact that you stopped a long-tired toothache or correctly put a crown that looks great and works effectively.
Stable job. The dentist always has a job, so this profession has the lowest unemployment rate in the entire country. Dentists are always necessary, and this profession will not lose its relevance in the future. Today, the demand for cosmetic dentistry is growing at an incredible rate. Jobs are becoming much more numerous, so it will not be difficult to find a job in this profession.
Good income. The dentist has an excellent salary, which on average is about 147 thousand dollars a year, according to data from the Bureau of Labor Statistics. You can contribute to these statistics by telling us about your earnings, work experience, and your methods. If you are a private dentist, the time and amount of work will directly depend on you. You will be able to independently influence the amount of income you receive, adjusting it as necessary.
A balanced schedule and lifestyle. If you work as a dentist, it is easy enough to find a balance between your work, family problems, and social events. I repeat: you can work for yourself, which means that you can adjust your weekends and non-working hours at your discretion. Many dentists work full-time, some work several times a week, and others are so immersed in work that they take a huge number of patients, working almost without days off.
Working for yourself. Working as a private dentist allows you to be your own boss. You can direct your career in the direction you want. You have a certain freedom of action, you are free to make a huge number of decisions yourself, and this is a rare phenomenon in most medical professions.
But, despite the number of positive aspects in this profession, it also has its disadvantages. And you need to take them into account if you want to know how to become a dentist.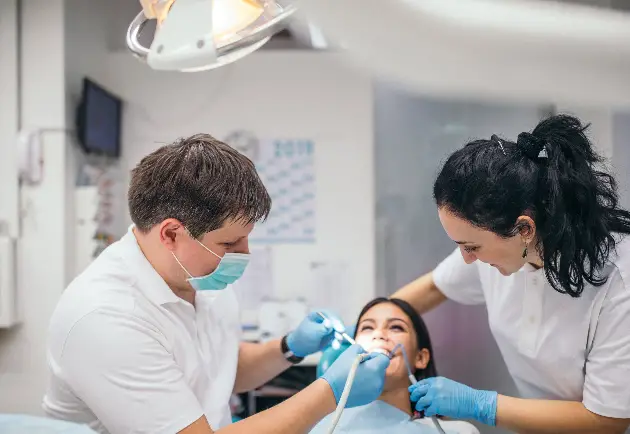 Not only will you give 7-8 years of your life to training (but I will tell you about this later), but you still have many hours of quite difficult and long work ahead of you to attract patients, and this work will not end even after years of career. Most dentists work all day, and often even on weekends, to attract customers and make the quality of their services. Of course, you can start your own practice and make your own schedule, but starting your own business is also quite difficult. Most dentists can't afford to work little because they have debts, family expenses, and paying various bills. Remember that you still have a huge responsibility for the oral health of all your regular customers. You should respond even to late calls, so as not to lose the entire customer base. You should provide medical services even at the wrong time for you because the toothache does not have a schedule. Therefore, be prepared to work outside of business hours sometimes.
Dentists know better than anyone else what big debts are. Many people complain about the high cost of undergraduate education, but dentists are one of the most expensive professions to study. On average, a student graduates from dental school with a huge debt of a quarter of a million dollars. If you decide to choose the best schools in the country, then prepare to hang on to the debt of half a million dollars. Multiply this by your mortgage or loan debt, and you will see what a burden you are carrying. Then you decide to start practicing. You either get a job, buy an existing institution, or start from scratch. The prices for the practice are different, but it will cost you a lot. It is very difficult to have a large amount of debt, so weigh the pros and cons before choosing a career as a dentist.
You probably already began to strain the title of the previous paragraph. Debt is the main source of stress in your practice. But this is not the only factor that undermines your mental health: scheduling for patients and personal staff, maintaining business accounts and expenses, staff turnover, trying to compete successfully with other dentists, a small amount of free time, high training costs, and subsequent payment of loans. You should not fall behind the schedule, because the schedule looks very tight. One patient shows up untimely or treatment is delayed – and your schedule collapses before your eyes. You must be able to cope with any surprises in your work and not let stress take over.
Physically Demanding. You will be surprised, but dentistry also requires some physical training. You perform painstaking and long work with your hands and direct your gaze at a small area through a magnifying glass for a long time – these are strenuous actions. This puts a lot of strain on your arms, shoulders, and back. When you first start practicing, you will feel it soon enough. Dentists often have chronic problems with their back and hand joints. We advise you to find a good chiropractor in advance.
Getting into dental school every year becomes more difficult because of the big competition. Dentistry is one of the few areas of medicine where private practice is possible, and this attracts many students to start a career as a dentist. They expect to get into a good place, pass all the exams successfully, and earn a lot of money. But not everyone is destined to reach the practice itself, many fail at the stage of admission.
Chance of getting an infection. As a dentist, you will often deal with various types of infections. Patients often put their teeth above the rest of their health, so they can easily come to the appointment with a cold or flu. You also work with a huge number of piercing and cutting tools, and they can transmit more serious diseases. Of course, the risk of transmitting hepatitis simply by accidentally pricking yourself with a needle is extremely low, but it is there.
As you can see, this profession has both pros and cons. Now let's get to the main point: how many years does it take to become a dentist.
How Long to Become a Dentist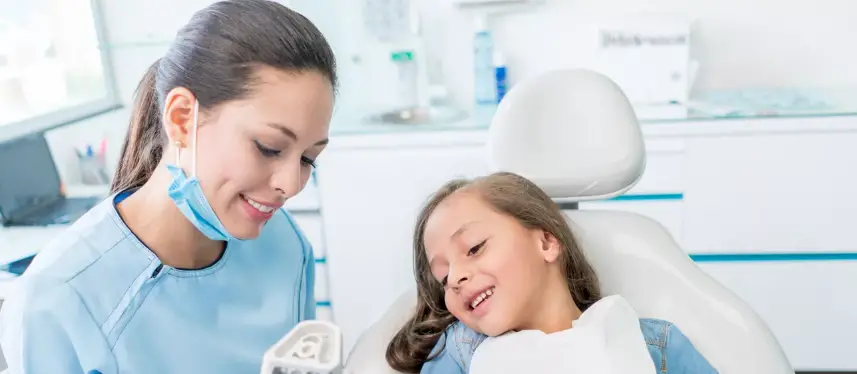 How long does it take to become a dentist? Many students study for eight years to get the degree they need to work in dentistry. If they choose a narrower field of dentistry, they risk spending another two to four years studying. So, what does this path look like?
First, you must have a certain set of character traits:
Excellent communication skills
Ability to adapt to changes
Ability to take a challenge with dignity
Love for people and desire to help them
Reverent attitude to science
Great patience
If you are a medical volunteer or are constantly interested in how your doctor works, it means that you already have the motivation to become a dentist.
How many years of school to become a dentist? According to data from Purdue University, often the path of a dentist is as follows: four years that a student spends on getting a bachelor's degree, and then another four years of training in dental school. When you are studying for a bachelor's degree, choose courses in chemistry and biology, as well as in other areas that will help you in your future career. Each dental school has its own requirements for the necessary subjects, so first choose a future school, and then choose courses according to its requests. Some schools have pre-dental programs that will help you get on the right path of learning.
Students who decide to go to dental school must pass an exam called DAT in their first year. This is one of the most important steps in becoming a dentist. This exam tests various aspects of your education: thinking, emotional stability, understanding of the profession, and reading. It is conducted by the American Dental Association, and it includes four multiple-choice tests. You should prepare for it in advance.
In dental school, there are two types of programs for which you can get a diploma, but they differ only in name. It will take you four years to get one of the two degrees. There are dental schools that give you a double degree at the end, which is much more effective than getting both degrees in succession.
After that, you should get a dentist's license from the National Board of Dental examination. This is a test that will test your knowledge of basic science, which you have received for all your years of study. In some states, an additional exam is taken.
That's all the way to a dentist. By choosing it, you will get a wonderful profession, but it also has its disadvantages. Today you found out how many years to become a dentist.
VIDEO THAT WILL HELP YOU!